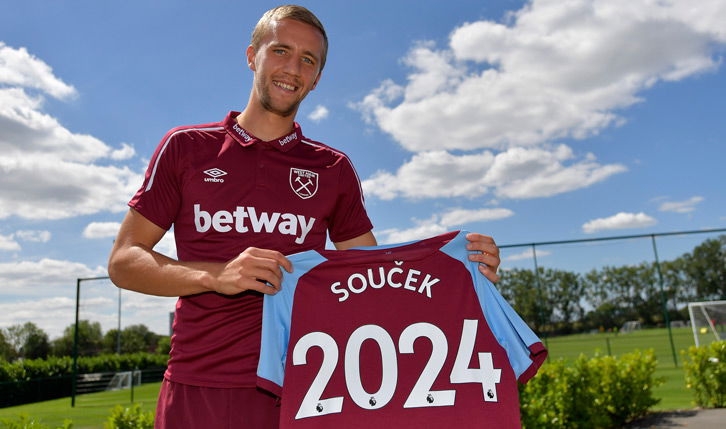 Any idea that Barcelona can afford to buy Tomas Soucek is similar to believing that any of us can buy the London Stadium.
For the simple truth is that Barca are as skint as it's possible to be and in the worst position possibly of any football club in history.
A report emerged this morning that a deal could be on  but it can be dismissed as nonsense immediately.
Back in January it was reported word wide that their finances had been laid bare with the club in serious debt and reportedly at real risk of going bankrupt.
Those figures showed the LaLiga giants' debt at £1.1billion (€1.2bn) with £648million (€730m) of that due in the short term while £236million (€266m) has to be paid to banks by June 30.
The report also highlights the fact that 74 per cent of the club's revenues go to players' wages – a figure that exceeds the league's 70 per cent limit.
Such stories as Soucek to Barcelona demonstrate extraordinarily lazy journalism and thanks to to  Claretandhugh forum member Keith Escott who pointed out the reality declaring: "Barcelona also have debts that make ours seem like loose change. Another weird fact about Barca is that they only pay players twice a year. Ridiculous story."