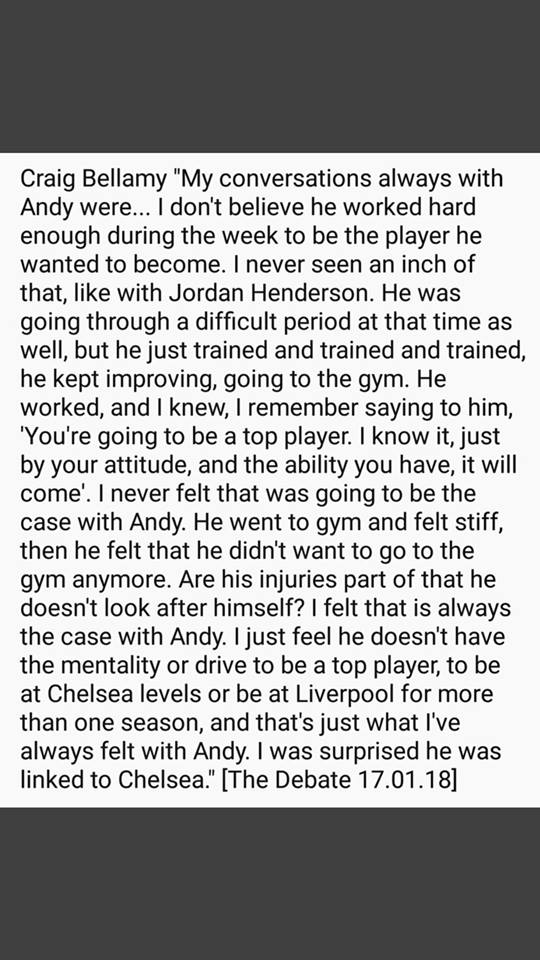 Don't do this as a rule but these quotes from Craig Bellamy need an audience this evening.
No other words are necessary as the Welshman absolutely tells it as he feels it in this recent comment on former team mate Andy Carroll!
The words were posted in the CandH FB group member Neil Tidd to whom we are grateful!