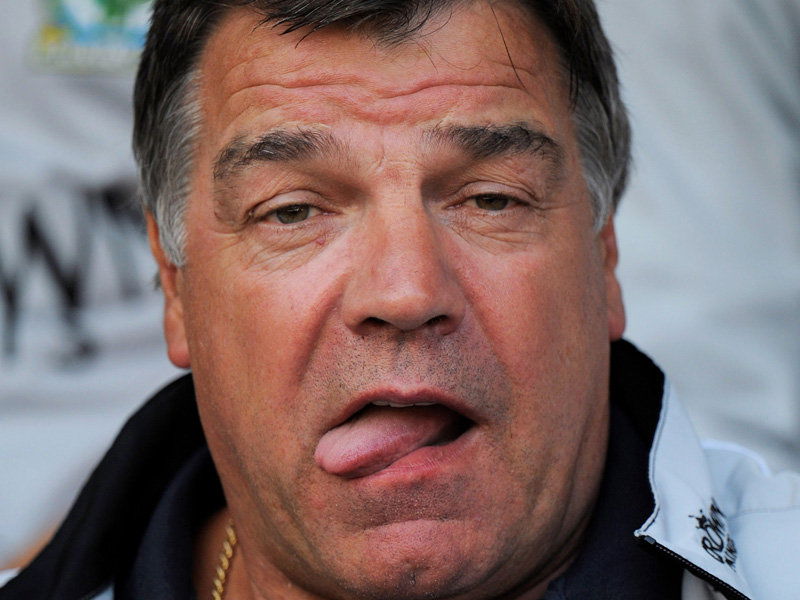 Sam Allardyce is worried for David Moyes and West Ham!
OK, long time followers of Claret and Hugh know that BFS was never this site's cup of tea but it would be unfair if we weren't to accept that he was a fire fighter supreme.
And as things stand right now his view on our situation is very well worth listening to given the pressure Moyes is coming under from absolutely everywhere with one or two exceptions as is always the case.
There have been stories of Moyes making a semi confrontation with our fans at the weekend when – let's be honest – he had no clue of what to do in the most one sided game one could have seen other than Liverpool's 7-0 thumping olf Manchester United last night.
BFS makes the point that he is running out of time and is finding no answers to a problem we have been trapped in for much of the season.
"All season they've been down there, that's the trouble, that's the worry," said Allardyce live on TalkSPORT. (07:43, 6 March)
"That's the concern, now it's getting to the nitty gritty of the season, you've got no more time, time is running out and the pressure builds on the manager, the pressure builds on the players.
"The manager's job is to find a way out of it and David at this moment in time hasn't found that or the players, so the players need to stand up for themselves and the manager needs to guide them in the right direction and hopefully they can get themselves out of trouble."