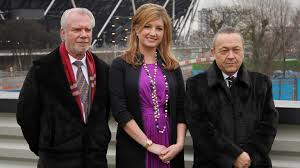 Despite widespread reports, West Ham are NOT holding an emergency board meeting today to decide whether Slaven Bilic should be sacked!
Speculation has been swirling around since last night's shock result that Bilic could be out of work by the weekend as a result of such a meeting.
It was first promoted last night but just as that was not the case last night nor is such a meeting being held today. As explained here, David Gold is currently away on a winter break in the Caribbean and no board meeting would be held without him so that is not going to happen.
However, with the club in shock after Friday night's defeat, the mood inside the club is grim and the games against Spurs and Palace will do little to save Bilic win, lose or draw.