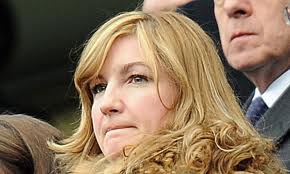 Karren Brady has unsurprisingly toed the Hammers party line in her column in The Sun today.Here's her thoughts on the cheers and jeers that greeted our victory over Hull City on Wednesday evening.
Sam had selected a team for a low- scoring match, knowing what to expect against Hull, and could not have predicted he needed instead a team to play against 10 men.
His actions on the pitch were prudent and, at this stage of the season, correct.
There is no way I can accept my team being booed. It undermines them when, in particular, they are giving everything they have to make up for the bad time the club endured before Christmas — when our injuries badly impacted on results.
Big Sam is so upset he complains that he has never heard a winning team booed. While this might not be strictly true, I doubt you would get the same at Fulham or Sunderland if they had won.
The most successful clubs are those that stick together, it's worth remembering that above everything else.