Blind Hammer argues that our squad needs greater preparedness.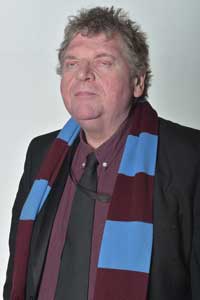 Now the dust has settled a little after the Oxford debacle we need to look at how we can, going forward, avoid yet another repeat of this embarrassment. Losing annually to teams like Wimbledon and Oxford is not acceptable.
Pellegrini came under criticism for his team selection against Oxford, but there was not a little of being wise after the event. A Claret and Hugh poll delivered, 24 hours before the game, a team virtually identical to the line-up Pellegrini eventually fielded. Tony Cottee was one of only a few voices arguing for a PL style lineup.
Pellegrini's problem is that unless he completely reverses priorities he faces little choice but to select deeper from his squad. He needs to keep his squad both fit and happy.
Playing the same 11 for both PL and Cup games is not realistic. There is always an element of a gamble but the manager would face equal criticism if he had not provided opportunities for others. When it works well the squad becomes stronger all round, as was the case with players like Grady Diangana, provided with an opportunity last year.
The problem against Oxford was not that the players selected did not have sufficient quality, but rather that they were abjectly prepared.
Holland, one of the few brighter sparks in the first half, had, despite his run of injuries, more competitive minutes under his belt than nearly all of his fellow team members. Holland's appearances were at Under 23 level but at least it was real competitive football.
I saw a stat which revealed that if you had combined the PL minutes of 7 other members of the team you came up with less than an hour of top competitive football between them.
Fabián Balbuena will never receive regular competitive football whilst he is not playing for the first team. Robert Snodgrass is another player more likely to get competitive minutes for Scotland than West Ham , as is the case with Albian Ajeti and Switzerland. Even Zabeleta could be forgiven for being rusty given his comparative lack of minutes for the first team.
Expecting players like Sanchez and Wilshere to come in, completely cold, and play for 90 minutes at competitive speed against even in form League 2 opposition is simply not realistic. None of these players would receive competitive minutes for the under 23s.
The mega rich clubs have squads of such quality, as well as depth that they are more able to make this gamble. In addition the European demands these clubs face make the lack of game time less of an issue.
At West Ham's current level the lack of a competitive stucture for about 40% of the squad needs resolving. For example the plan to re-introduce veterans like Winston Read to competitive football with games at under 23 level seems bizarre .
In the old days this gap would have been met by another level of football. The reserves, colloquially known as the "stiffs". Although this football was less competitive than the first team, it was certainly much more competitive than youth football and the current Under 23 level.
Geoff Hurst, in his description of his development at West Ham described how important the reserves were in helping him transition to the demands of the First team. He describes how tough he found moving from youth football to playing against seasoned professionals at reserve level, and how this eventually bridged him into the first team.
There is an aching gap for this kind of structure now. The good news is that West Ham are not the only club suffering from this lack of squad preparedness at the moment. Our opponents on Saturday Bournemouth, were one of a cluster of other clubs who have suffered similar embarrassments.
Clubs like Crystal Palace, Watford, Norwich and others would all similarly benefit from games at reserve/B level. These games should be organised for at the very least, a week before the first 3-4 cup round in both the League and FA cup.
It is probably too much to expect an old style reserve team league to come quickly but ad- hoc games could certainly be organised before our FA Cup run. If we fail to do this and again field rusty players with no minutes of competitive football behind us we will only have ourselves to blame.
COYI