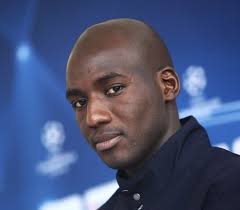 Claretandhugh Exclusive
West Ham's transfer window activity – after a frantic Saturday – is likely to be more outwards than inwards from here on in!
The arrival of Marco Borriello and Antonio Nocerino on loan until the end of the season has given the club and its fans a big boost.
But the hard work of shifting players out now begins with Alou Diarra and Modibo Maiga the players the club really wants to move on.
We have been told that Marseilles may be a destination for Diarra but that there has been no firm interest in the striker.
A source discussing the day with us a few minutes ago said: "Diarra and Modibo can go and there has been interest from Marseilles in Alou.
"Various agents are working on the situation with Modibo and we are hopeful that we can do something there before the window closes."
The situation on Ross McCormack – for whom the club has made a £3.5 million bid – remains on the back burner with Borriello now on board and Carlton Cole having signed an 18 month deal.
Our source revealed that there had been some nervousness over going for a 5ft 9in striker given Sam Allardyce's  known preference for big front men.
He said: "You can never say anything is entirely dead but the ball is now with Leeds and were there to be further talks then maybe Ricardo Vaz Te might enter things as a possible inducement should we go down that road again."