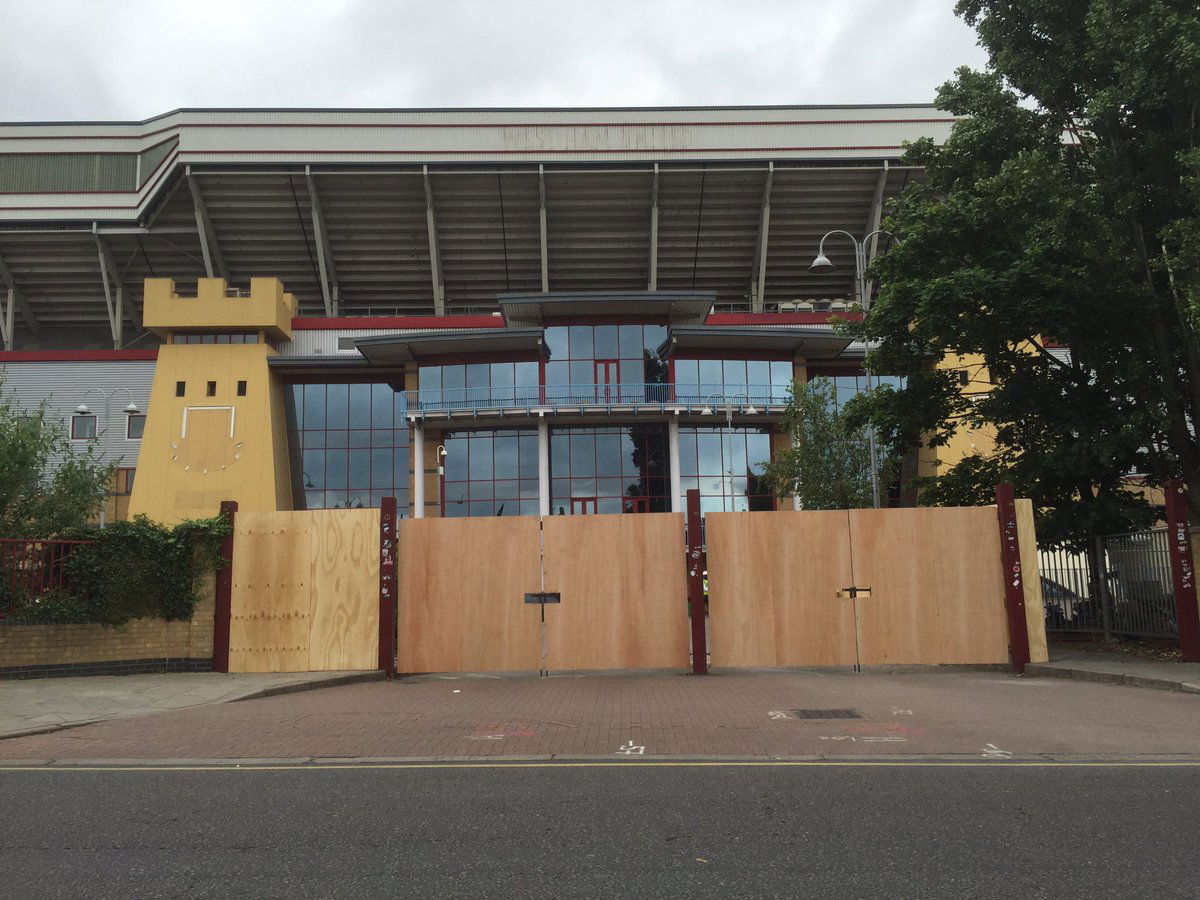 It may be the saddest picture we will ever publish  – the final goodbye to our fabulous old ground after one of the longest farewells ever.
Our spiritual home – the theatre which has provided all of our best memories for as long as most of us can remember is now no more. Upton Park  has departed Green Street as a football ground.
Here is the last image of the Boleyn we will probably publish – looking sad as she  is boarded up and officially handed over to joint developers Barratt London & Galliard Homes today (Friday).
Farewell old lady. You've been so good to us all. Sorry and all that but it's very hard not to get slushy and sentimental at a time like this.
We'll never forget.
COYI.
Photo Credit: Nigel Kahn