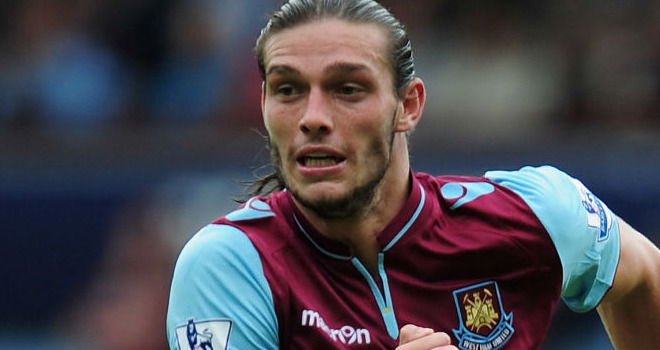 Andy Carroll is close to a comeback but has not a put a date on his return.
Speaking for the first time in weeks about his recovery the striker said:  " I am working hard in the gym and everything is going well. Hopefully soon I will be back in action.
"I can't wait to play my first league game at the new Stadium. I scored two goals against Juventus and would love to score a lot more there.
"It has been fantastic for us moving into the new Stadium and it is great for the Club. I know there have been a lot of discussions about the move, but the players love it.
"It is a great Stadium and it was great for me to score two goals against Juventus and get the season going. Hopefully there is plenty more.
"Obviously the results have not been going our way and we have not been performing but I cannot wait to get back out there."
Carroll added: "We have got a great group of lads and the dressing room is still trying to stay positive. We have had meetings about the performances which have not been the best.
He added: "But the lads are great and everyone is still positive around the training ground. We just need to get out of this position and I am sure things will turn around."