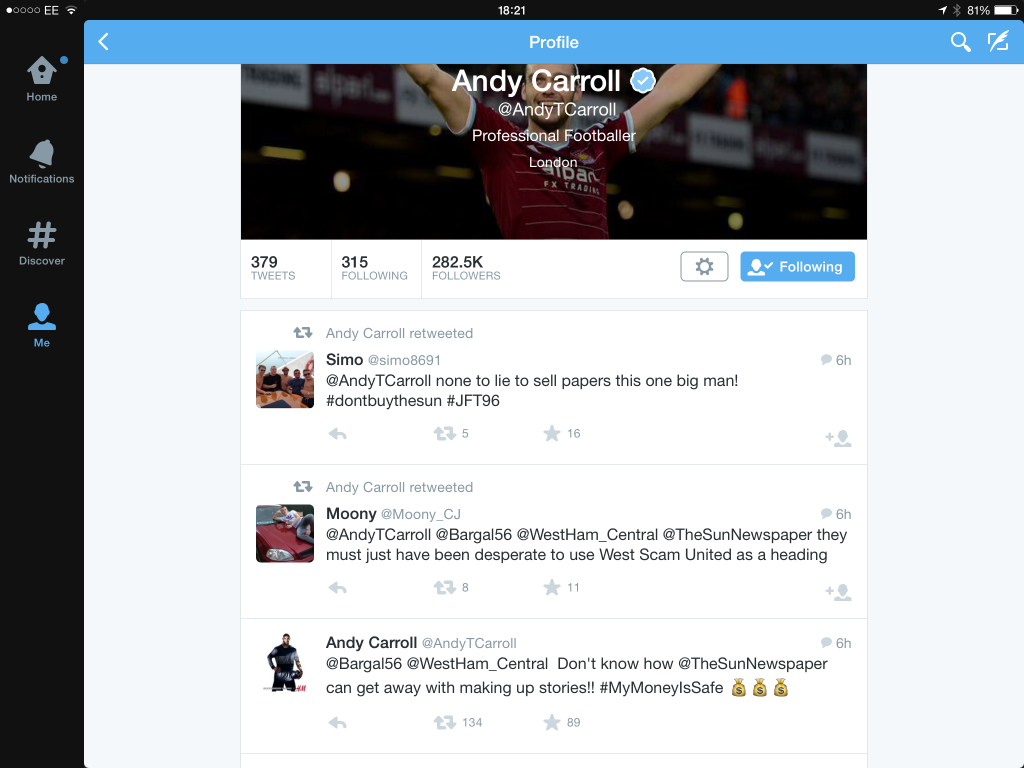 Andy Carroll has rubbised the front page story in today's Sun in which the downmarket tabloid claimed he had been at the centre of a Christmas con!
The paper said he and Sam Allardyce were tricked out of £11,000 when a conman turned up at the training ground promising cut-price Fortnum & Mason hampers and Harrods champers. T
he pair allegedly paid £11,000 but the conman did not deliver!
However, Carroll has denied the incident happened and wonders how the paper can away with writing such stuff tweeting his feelings on the matter.
He tweeted: Don't know how @TheASunNewspaper can get away with making up stories #MyMonyIsSafe.