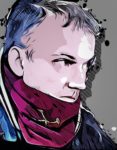 CandH Exclusive by Gonzo
We all know the motto 'The Academy of Football' and we're all rightly proud of it at West Ham.

I can't help but feel however that it has become more of a slogan than a statement of fact. It's become more of a virtue signal than an actual mandate to act upon.

From the outside I'm sure all looks rosy at Rush Green & Chadwell Heath. Graduate Declan Rice is captain and an England international while fellow academy scholar Ben Johnson is a regular starter. So what's the problem ?

Well it all started with Jeremy Ngakia's refusal to sign a new contract at West Ham despite several offers. I'm fully aware that Ngakia has not gone on to great things at Watford but both Moyes and the club wanted to retain him. Despite that  the Hammers were unable to persuade the player or his representatives to remain.


Fast forward to this summer and we had precisely the same issue with highly rated England U18 striker Sonny Perkins. I recently spoke with Tony Carr and he told me that Perkins and Alese were the outstanding prospects in the West Ham academy. My understanding is the both the club and Moyes were desperate for Perkins to sign a contract but he refused and departed for Leeds United.

Sonny either believed that he'd play more first team football at Leeds or he'd been offered a better financial package (perhaps both). Either way it's far from ideal particularly when he's so highly regarded by his international coaches and the West Ham staff.

Once again we have an almost identical situation with Hammers right back Harrison Ashby who may well reject a new deal. Ashby has already featured  in the Conference league this season and  appears to have all the attributes.

Newcastle rate him highly and according to reports Eddie Howe would like to sign Ashby and integrate him into the Toon's first team squad. Much like Perkins and Ngakia, the club and Moyes would like to retain him but he's at the end of his contract.


I don't claim to know much about youth players contracts but for it to happen once is a shame. To allow a second player to run down their contract is sloppy but for it to happen a third time indicates a bigger and worrying issue.

As I see it David Moyes has six months to schmooze Ashby, make him feel important and start to integrate him into the first team. It will need to be a tag-team effort because the club will also have six months to persuade the player to sign a new contract.

My concern is that young players no longer see West Ham as an attractive club with a route to regular first team football. And before anyone mentions Rice and Johnson it's important to remember that Moyes did not give them their debuts.
Manuel Pellegrini bravely played Ben Johnson at full-back against Manchester City and it was Slaven Bilic who gave Rice his first start 200 games ago.

West Ham are known as the Academy of Football . . . it's time we started acting like it.