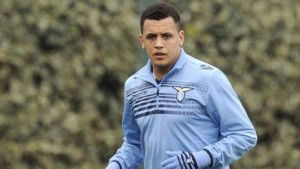 It was the final game of the season in the Italian Seria A league this evening and the outcome of the game between Napoli and Lazio was claimed to have a knock on effect for our search for a new manager.
West Ham managerial target Rafa Benitez needed a win for for Napoli to claim third spot and qualify for Champions league football.  Yesterday Franz Beckenbauer claimed another West Ham managerial target Jurgen Kloop would join Napoli if they qualified for Champions League. Fortunately Napoli lost 4-2 to Lazio this evening meaning Benitez finished in fifth place with Napoli in Seria A while Lazio claimed the Champions league 3rd place. Benitez is expected to be announced as the new manager of Real Madrid next week despite previously agreeing to join West Ham in principle.
Yet another West Ham managerial target Unai Emery is also set to choose between West Ham and Napoli this week following the final game, although he may still decide to stay at Sevilla. Napoli's loss this evening might be West Ham's gain as Napoli qualify for Europa league instead of the more lucrative Champions League.
Napoli have a similar turnover to West Ham around the £120m mark however Napoli already have a large stadium with a 60,000 capacity at the Stadio San Paolo although their average attendance is just 32,500 this season over 19 home games. West Ham managed an average attendance of 34,871 at the Boleyn Ground over 19 home league matches.
Hopefully the draw of the Premier League might make the difference between several in demand managers deciding between Napoli and West Ham. Napoli's loss this evening also means former Hammer Ravel Morrison who may be playing champions league football next season when he joins Lazio.