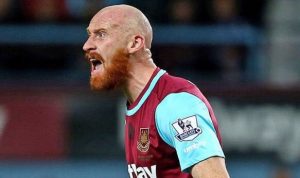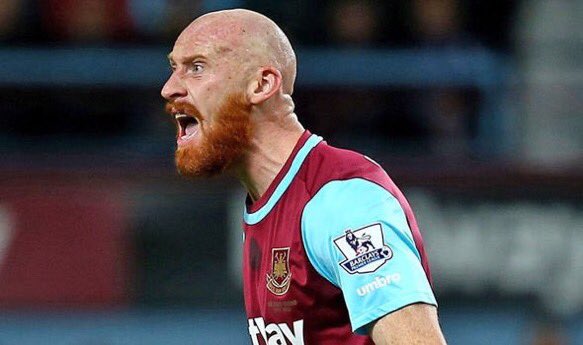 James Collins has become the great West ham survivor and has one more target to reach as a Hammer.
He is determined to end his career in professional football at the London Stadium!
Speaking to the official site the Ginger Pele said: "To think I've been a part of this club for nearly ten years now is incredible
"It's been a major part of my life – I met my wife here, so my family are from the area, and I'm a very lucky boy to have been at such a good club for so long. And hopefully it can continue.
"I'd love to finish my career here. I'm 33 now, but I felt at the end of last season that I was playing as well as I ever have.
"I've come back for pre-season fit, I'm lucky that I haven't had any really major injuries in my career, and I feel really good."
"I'm going into the last year of my contract, but I believe there is a lot of football left in me at this level and I'd love to stay here for years to come."