Vladi Coufal has announced himself fully recovered from last season's groin injury and ready for Manchester City next weekend.
The Czech Republic full back probably received some unfair performance criticism last season given the injury but will be hoping for the sort of form that made him a clear runner for Hammer of the year in his first term,.
Clearly the best right back at the club, he will be looking for his top form in what is set to be the toughest opening game possible.
City were beaten 3-1 in the Community Shield match yesterday but that will have been a good warm up for the opening game at the London Stadium.
The Hammers and Coufal of course managed a 0-0 draw against Lens in France in what the full back believes was not the best performance we might have expected from the squad.
There was improvement in the second half of the second half but for most of the game the Irons were second best and Coufal and the boys will be looking for much better against the title holders.
Commenting after the game he told www,whufc.com:" They were a different sort of opponent to the Premier League, so alive and so sharp, so we needed to get used to it and I think after 15 or 20 minutes we did it and we took control of the game and the second half was not how we wanted, but I would say much better. We hit the bar, but they did as well, so hopefully we are ready for next Sunday."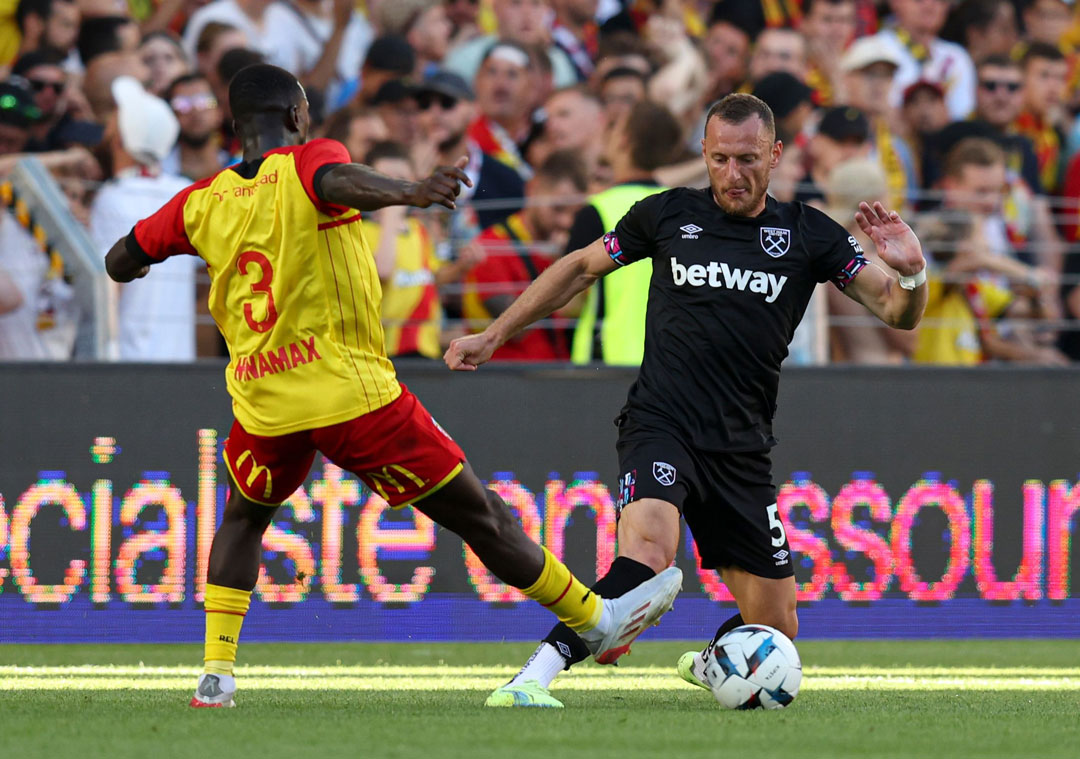 We tried some different tactical things during the game, starting 4-2-3-1, then going to 3-4-2-1 in the second half?
"We are trying  to build some process how to play, but it's up to manager to explain it to the camera. We are on the pitch just listening to what he wants and it's up to him."
Commenting on his shape physically he said: " I feel perfect now. I did a lot of work in the pre-season. We had a really tough pre-season and we are still a little bit leggy, so hopefully we will take a good rest now and we will be ready for the Man City game.
"It's a good start of the season. Yeah, how you said, it's almost the best team in the world and we will see how good we are in the start of the new season.
Of course, I'm excited! I'm always excited to play Premier League games, especially at London Stadium in front of our fans! I'm expecting really a good atmosphere and hopefully our fans will be our 12th player."