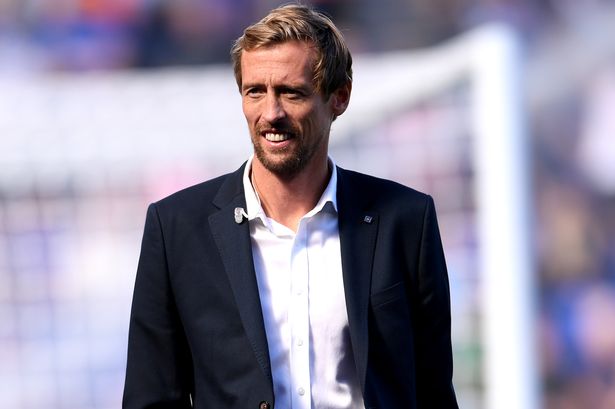 Peter Crouch appears to have climbed onto the media chat aimed at moving Declan Rice away from West Ham.
This time – despite a close friend of Dec's recently revealing he has no interest in moving north – it's Manchester United who are apparently keen to sign our skipper.
It doesn't take much to spark this sort of gossip and it seems that Jesse Lingard's loan switch to the Irons is the reason this time.
It was suggested to Crouch apparently that United may get Rice by offering Jesse Lingard plus cash which it's claimed are favoured deals in these troubled financial times.
And the former England striker appears to think that's a reasonable idea despite United having to find around £70 million on top of Lingard to even HOPE the Hammers may be interested – WHICH THEY AREN'T BY THE WAY.
In fairness to him Crouch he's not sure the Irons would be interested but agrees the idea may appeal to United.
He told the Daily Mail: 'I love Declan Rice, I have got a few friends who are West Ham fans and they want the club to break the bank, make him club captain and do all that it takes to keep him there for the next 15 years.
He's a brilliant player and could play for any of the top sides. 'Your suggestion makes sense for United. Lingard needs to get away as his time at Old Trafford is up, while Rice is the kind of player United need to add.
Would West Ham do that deal? I'm not so sure. We'll see what happens.'