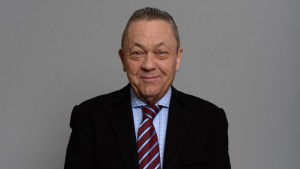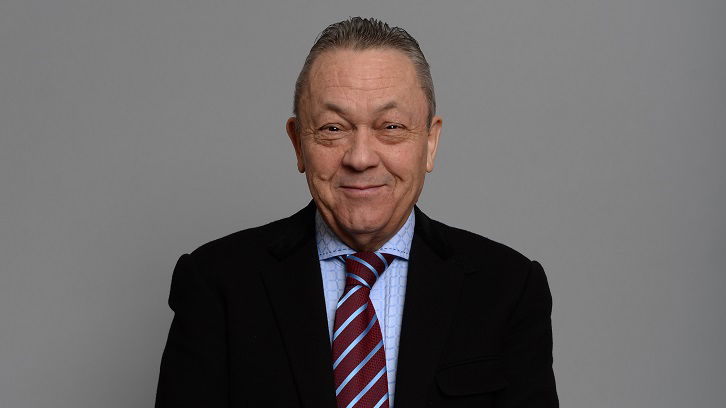 David Sullivan spoke to the club's TV channel in an attempt to speak directly to supporters after unrest.
"I want to speak directly to the supporters and say how important it is that we all pull together during these times.
We haven't had the success that we would like, we accept there has been failures and I want to speak to the supporters, tell them what's going on, how we feel and how we need to pull together how we are listening.
It's hard to meet all the supporters groups, some people want different things but we are trying to go what we can.
Myself and David Gold we watch every game home and away, for no other reason than we love the club. We care, we are fans. I was at the Fulham cup final, Preston cup final, Arsenal cup final, David Gold was born opposite the ground.
I'm hurt I know David is hurt and I know the fans are unhappy and that makes me unhappy. We want more ups than downs, the supporters want more ups and than downs and we have had a few too many downs and not enough ups and we know we need to do better.
I want to set something in, a procedure, a set up that will long term deliver better.
Only the manager can sign players. Going forward, we are going to completely re-jig it, I am going to delegate the whole thing to a huge new analysis system and a new head of recruitment, massive video analysis department, increase the scouting, every player will be looked at 5 or 6 times, we won't be signing a player based on who the manager has never seen play.
The manager will watch him play and we hope we will spend our money better.
We are not going to spend money for the sake of it. We need Arnie back, we need Lanzini back, so those two back will make an enormous difference Antonio desperately needs games, he hardly played this season and was player of the year last year and we lost him this year but he is back to fitness.
The players know how important it is to them, the club, but its also about football and pride so, believe me, they do care, they do want to win and you've seen some battling performances this year if we all pull together,
We need to do better, sort out the problems on and off the pitch and try to show people there is light at the end of the tunnel.
He's very hard working, I have seen him at ground watching players when he was at Everton, he puts a long shift in at the training ground and I think in life generally if you work harder, you get the results.
He is a good manager, he will prove it and I hope he stays with us for many years and we win things and achieve things.
There have been games where we have had incredible atmospheres, like Leicester, Huddersfield, Chelsea. The London Stadium is a menacing and frightening place to come because when people start stamping their feet, it is wonderful, it is wonderful.
That sound is not reproduced anywhere else in the country.
We realise the stadium is not perfect, we need to make it better.
It will take time to be what we want it to be, people to get used to it. It gives us a platform for greater success and I do believe it will help us attract better players and help us be more successful over time.
We are very aware we are a working-class club, rightly or wrongly we think it is important we have cheap season tickets. We are doing things where we can. We have got 40 liaison officers at every game, 18 shuttle buses for disabled supporters, beer shelves they wanted, as people tell us thing we will try an achieve them and over time, it will be a much better matchday experience.
It evolves, Rome wasn't built in a day, I'd like things to be perfect. I know it isn't but its better than when we started
Many people have said in the past there were broken promises. Maybe we were a bit over ambitious but I don't think that's a crime because if you don't have ambition, you ant achieve anything.
Now, if you don't win then that's not a broken promise, its a failure of ambition. I have been too open, we have been very open with who we look at, who we failed to sign, want to sign and people see that as PR for people you never intended to sign.
It is very important to have a social conscience as that is the west ham way. 10,000 children at £99 each, it's good for the club, People on low incomes can afford to come to the Premier League.
We spend millions year after year on it, we have a long-term commitment and the hope is over long-term, it will produce players for the first team. For the first time in a few years, there are signs that are happening. We have huge hopes for Declan Rice, Reece Oxford we have huge hopes for too.
The most important thing is unity, pulling together, we are all united behind the team and the manager.
The team is very united, we all want to do better and we ask the supporters to get behind the team, that is the most important thing. Cheer them start to finish, they want to succeed they want to do better and with your help and unity, they can.