Declan Rice has admitted that he is desperate to play in the Champions League and challenge for the Premier League title, potentially casting doubt on his West Ham future.
The England international has been a bedrock of the Three Lions' run at the World Cup, playing in all three games as Gareth Southgate's side won their group to set up a Round of 16 tie against Senegal this weekend.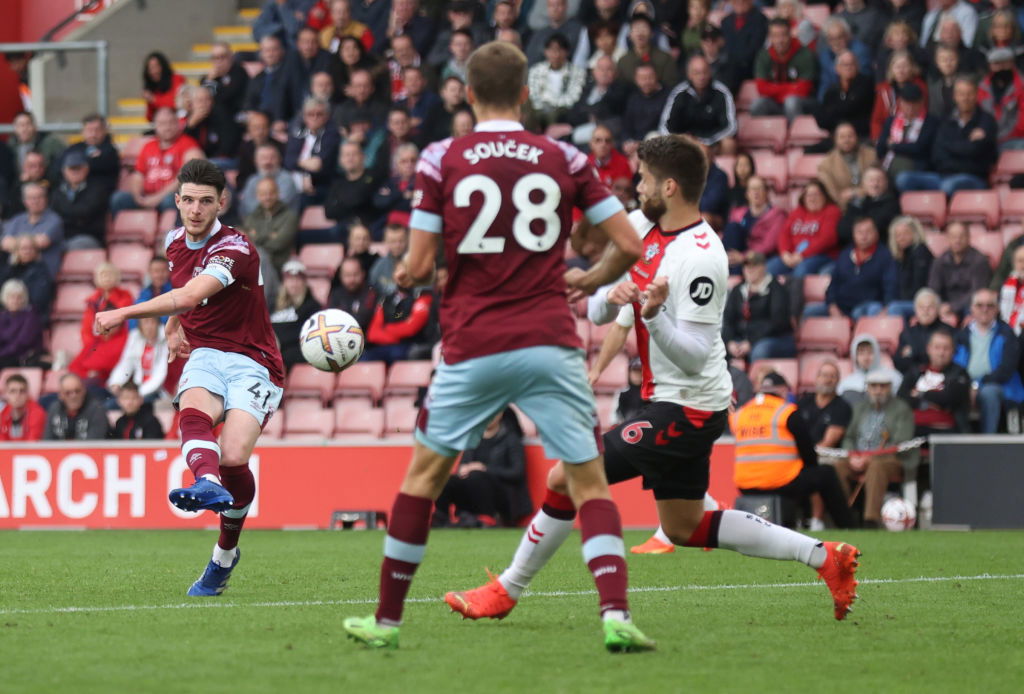 Rice was also key to England's run to the Euro 2020 final, where they were eventually beaten by Italy, and Declan has now admitted that he has had his appetite whetted when it comes to playing in the biggest games in the sport.
We have reported consistently that Declan has agreed to spend this season with the Hammers but he is open to exploring his options this summer, when there is likely to be a long list of potential suitors, including the likes of Chelsea, Manchester United, and Real Madrid.
Speaking at an England press conference, as per the Evening Standard, Dec was asked if he had the hunger to play in the Champions League and said: "Yeah, 100 per cent.
"For the last two or three years I have been saying that. I have been playing consistently well for [my] club and I feel like I really want to keep pushing.
"I see my friends here who are playing in the Champions League and for big trophies… you only get one career and at the end of your career you want to look back at what you have won and the biggest games you have played in. I am really ambitious."