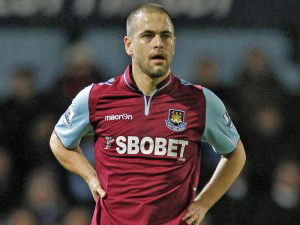 Declan Rice has revealed that Joe Cole was his 'top man' as a kid watching the game.
Speaking of his admiration for Joe who today turns 37 Declan said: "Growing up, my favourite player was Joe Cole," said the No41. "He was my hero and, when I was a young boy at primary school, I had his name on my shirt.
"I remember watching him and trying to be like him, as I played in a more attacking role back then!
"Watching him play, he was so silky, coming through the ranks at West Ham and then when he was winning Premier League titles with Chelsea.
"The name 'COLE' was on pretty much all of my shirts when I was younger. He was a top, top player."