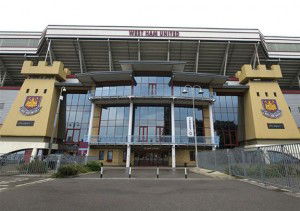 Accounts for a company called Boleyn Phoenix Limited appears to suggest that Galliard Homes sold the Boleyn Ground land for a £22m mark on the £38m they paid West Ham. The Boleyn Phoenix hopefully owned by Galliard shows revenue of nearly £60m with the cost of sales of £40m.
After spending £38m on the land, Galliard spent another £3m on planning, project management and fees to record a profit of £19m for the transaction. West Ham recorded a £8m profit in their recent financial accounts.
Barratt London bought the land from Galliard and are busy developing the site into an 832 home site including social housing.
A source close to the club said: "Galliard didn't fancy the development but property prices have gone up big time in two years Galliard held the property so whatever they bought would have gone up. They have interest, legals and other costs. The second highest bid was £30m when we offered the ground to the market."
Accounts for Boleyn Phoenix Ltd can be found at https://beta.companieshouse.gov.uk/company/08869033/filing-history