CandH Exclusive
The word legend is thrown around far too loosely but today a true Hammers hero more worthy of the title than most – the one and only Alan Devonshire – has chosen to speak exclusively with ClaretandHugh as we continue our guild up to Old Trafford tomorrow.
He also gives his opinion on the amazing Dimi Payet and the comparisons drawn between the French international and himself.
It's another top exclusive from your favourite Hammers website.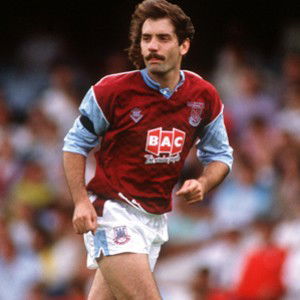 By Alan Devonshire
These are very exciting times at West Ham and I really do fancy us to beat Manchester United at Old Trafford tomorrow and go back to Wembley for the semi final.
And so long as I can get a ticket I'll be there because this Hammers team seriously excites me. I believe this is a really good time to be playing Manchester United. I watched them against Liverpool the other night and they really don't look a good team.
I really don't see us coming away from OT with nothing and genuinely believe with the team we have the win is very much on.
In Dimi Payet we have a player who is capable of most anything. He has great ability, balance, creativity and his set pieces are brilliant.
It's important to have someone in the team that the players trust completely and Dimi is that man. The players know that if they give him the ball in a tight situation he will sort things out. I like to think I was the same so I understand the comparisons between him and me.
He's 28 now of course and in his prime. Hopefully we are going to get four or five good seasons from him and he's what I understand a West Ham player to be.
I also love Cheik Kouyate who s a really great tackler, gets around the pitch and is a terrific high energy player. I love him in midfield and that's where he needs to be as a priority but he will also do a fantastic job at the bck in an emergency.
Sakho is key to the system and to have come where we have without him shows the type of squad we have and I'm also a fan of Enner Valencia who has great skill. Give him an injury free run and you will see a great player.
Everywhere you look in this team there is creativity, energy and a wonderful spirit and that's a tribute to Slaven who has done a remarkable job in his first season.
He deserves Wembley and I believe there's every chance we will make it into the Final after seeing off United tomorrow