David Gold believes we must probably get used to the idea that Mark Noble's World Cup hopes maybe gone.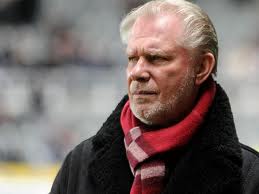 Although there's never a time to "never say never" it looks very much as though Roy Hodgson has now decided on his midfield options.
And the Hammers chairman is deeply disappointed for Noble saying: "He has been quite outstanding all season.
"I think he's been unlucky in that he's only managed a couple of goals. Were there three or four more beside his name it might have been a different story.
"But his general play in the middle of the park could hardly be faulted. He's been brilliant and of course we are all bitterly upset he wasn't involved in the England manager's sqaud tonight (Wed).
"I'm starting to feel that he might have missed out but it's not over until it's over and everybody's fingers are still crossed."