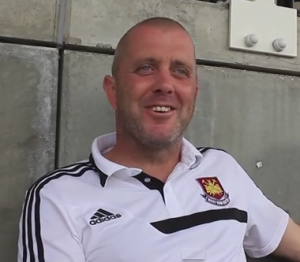 Match pundits Julian Dicks and Rob Lee were happy to see a solid defensive display from the team but can see few signs of a new attacking policy going forward.
Julian said: "It was solid and disciplined and I was happy with that but what disappoints me is that it's one up again.
Carlton Cole had to fight for every ball and you do need midfielders to get alongside and go beyond. We had Tony Cottee and he was only 5ft 4in!
"You don't need to be a big man to hold tie ball up. TC could do it. I hope Sam Allardyce plays two up in pre-season. That's what these games are for. You have to try it."
And Lee said: "Defensively it  was good but I can't see any signs of the new attacking policy we have been hearing about."