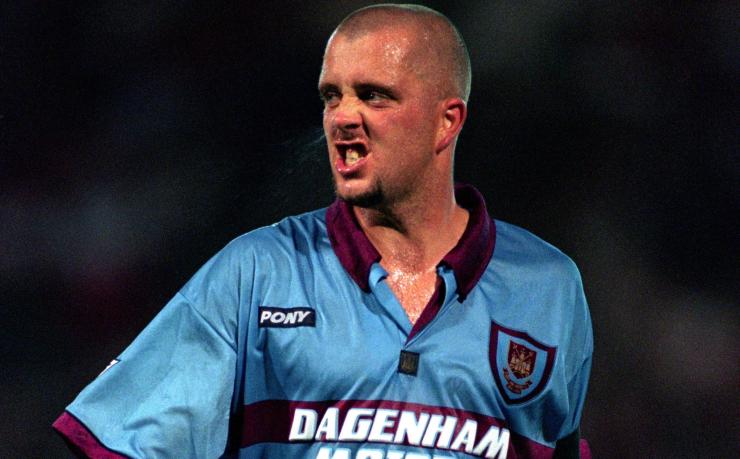 Julian Dicks is living his ultimate dream and every moment of it is down to Slaven Bilic.
Dicksie had been looking for a major coaching job for a long time before taking over the Irons Ladies team but the arrival of his room mate from his playing days changed everything.
Talkimg to London24.com he admitted: "The only time I would have got a job back here is with someone like Slaven, Fortunately for me he got the manager's job, he gave me a call and said he wanted me to come back – it really is a dream job for me."
He brings an intimate knowledge of the fans' requirements declaring: "I know what the fans want. I know what this club is about and it is getting that over to the players.
"Certain players already know, it is about work-rate, about desire to play in the shirt that you are wearing."
"I have played under managers like John Lyall, who signed me, Billy Bonds and Harry Redknapp and all of them knew what this club is all about. They knew what the fans wanted and what they expected and that is good football.
"They know we are not going to win the Premier League, but they want the team to work hard and play for the badge.
"Morale is good here, the players enjoy training, but it is not all about that, it is also about doing that on the pitch for each other."
As we all enter the last season at the Boleyn, Dicksie said: "I have 11 years of memories here. There have been ups and downs, quite a lot of downs, but this is a fantastic place and it is going to be sad to leave.
"I have been here for so long, but we have supporters who have been watching for 60 or 70 years and so we want it to be a memorable last season for them.
"I remember making my debut here against Everton. I had downs with my injuries, but for me the most important thing about this place is the supporters.
Without them there isn't a football club and they stuck by me through thick and thin. For me this place will always be in my heart."