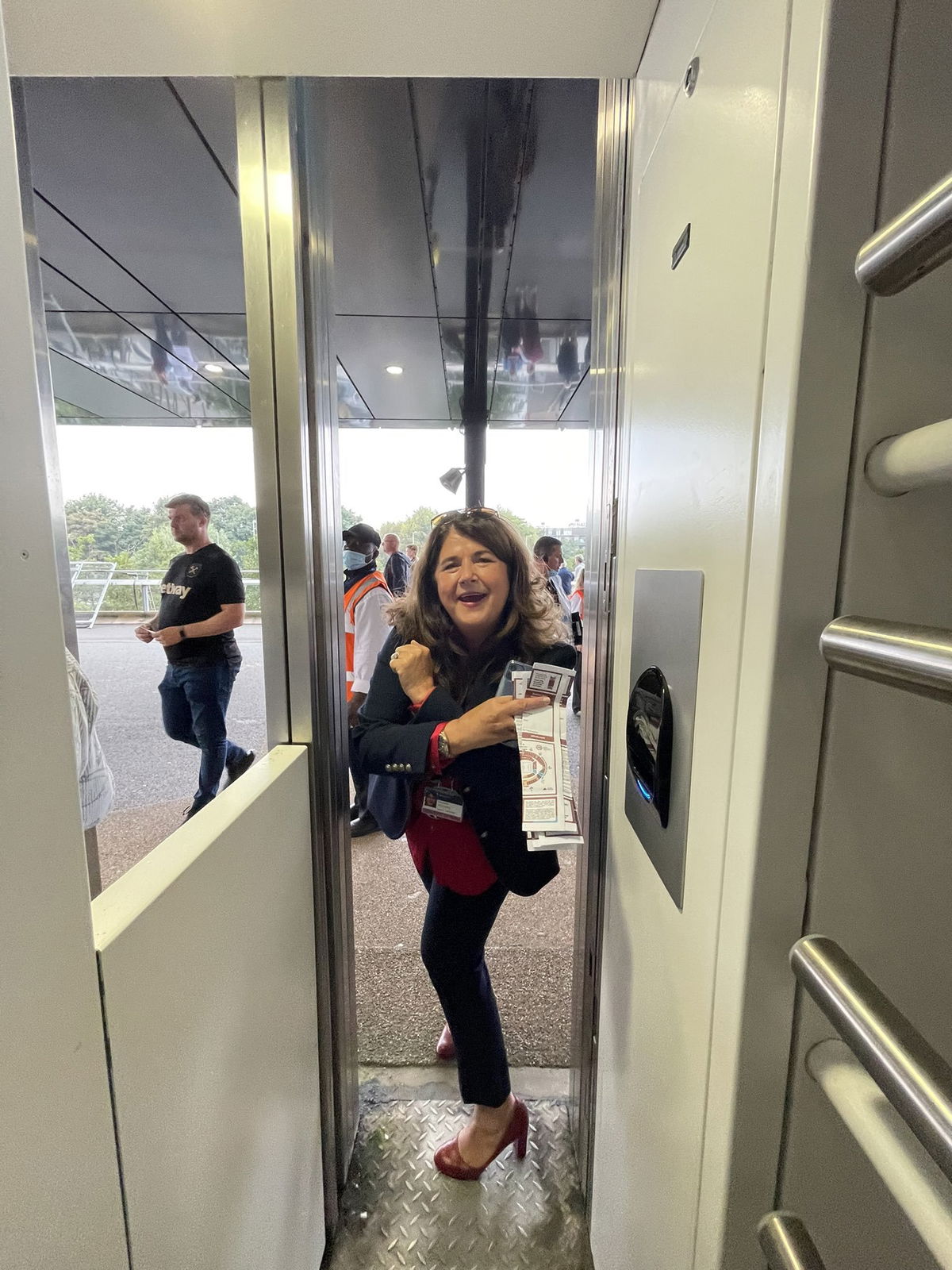 By Sean Whetstone
It was my first home game of the season at the London Stadium having been in Spain for the first two games of the Premier League season.
It was also my first use of the digital season ticket on my mobile phone for myself and my son.
Armed with QR codes in our iPhone virtual wallets we turned up an hour early before kick off at Turnstile C dreading queues and technical glitches we had too much about.
We need not have worried as there was no queue at Turnstile not the ten or more other turnstiles we walked past just before 1pm.
Outside our turnstile was a familiar face of West Ham's head of ticketing Nicola Keye ready to help supporters with any problems.
My son and I placed our iPhones face up on the readers and our QR codes worked first time without any fuss.
Although I had my vaccination passport in my smartphone wallet too we were not asked to show this and I have yet to find a supporter who has been asked to prove their COVID vaccination status or show a negative test result.
I understand there were queues at turnstiles for those who turned up later closer to kick off time and people who printed off their tickets and got their tickets wet in the rain also had some issues with barcodes smudging inkjet printed print outs.
Let us know your experiences with the new digital season ticket system with what time you got there.