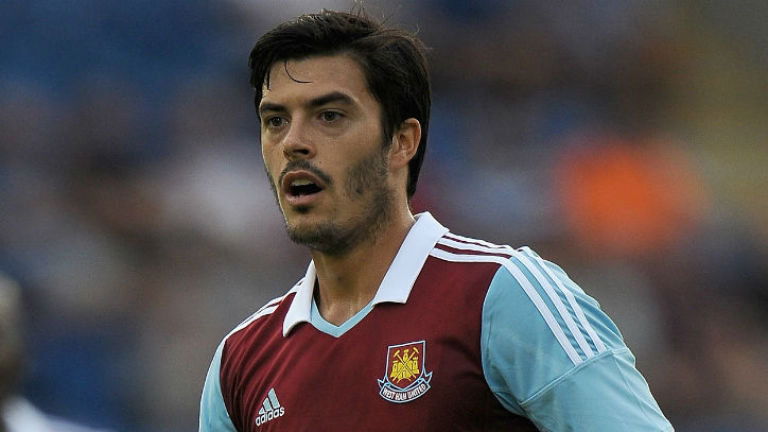 ClaretandHugh can confirm reports that James Tomkins is very much in everybody's bad books at the club and will pay a heavy price for his night of shame!
National newspaper reports claiming he will be be hit with a club fine on top of his court fine after being found guilty of assaulting a cop are spot on. 
The club will also ensure he does a stint coaching underprivileged kids.
However, there is also a suggestion the central defender will be punished for a third time by being dropped for the weekend match against Queens Park Rangers.
That would surely be a bit over-the-top wouldn't it?
ClaretandHugh cetainly holds no brief (if you will excuse the pun) for Tomkins in this matter.
But we believe that punishing the guy at every opportunity is not the correct way to deal with things and the court and club fines plus a bit of community work is sufficient.
Confirming the story in today's press we were told by a top club insider: "It's correct – there's no exaggeration at all.
"We believe it's fair and  entirely true to say that everybody involved with the club has been let down by these activities."
No one can disagree with that but there comes a point where enough is enough and we believe it's been reached.
At a pragmatic level, dropping the central defender would possibly be counter-productive as he has played a part in the club's decent early form.
At a 'justice level' he has been punished enough in our view and it's now time to move on.
Tomkins, 25, was fined £3,500 by magistrates on Monday after admitting assaulting a police officer, obstructing a constable while being drunk and disorderly at the Sugar Hut nightclub in Essex.