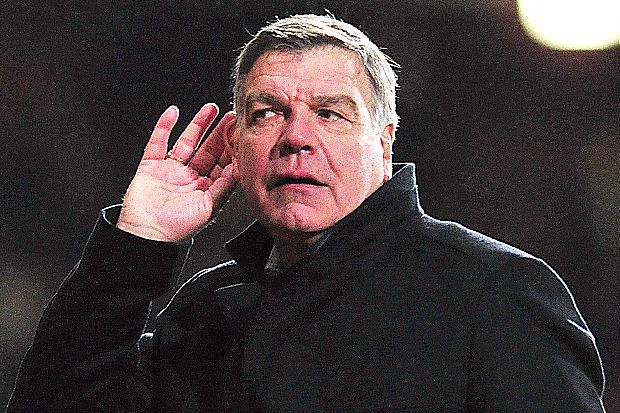 Sam Allardyce has an odd way of forgetting things.
Claiming the "cupped ear" incident is not so much water under the bridge as the Atlantic" begs the question: "Why bring it up again then?
With Hull arriving later he couldn't help but explain himself presumably following the incident at the end of last season's 2-1 Boleyn win.
He remains insistent his actions were correct but said: "I've never had a problem with the fans cheering or booing.
"It is part of the game, part of a life today that has become ever-more demanding.People who pay money are allowed to express their opinion whether you think it is right or wrong.
"My fear was how much it affected the players, not how much it affected me. I decided I would take the stick, take the pressure off them by cupping the ear. I thought it was unfair at that time.
"They could vent their anger at me, no problem. But keep away from the players because if you affect them, then they are frightened to play here.
"When they get to that stage they can't perform to their best and it is a vicious circle then. At that particular time it was about winning. It didn't matter how we won as long as we did. And we did win."
"It's not water under the bridge, it is in the Atlantic it is that far gone."