By Gonzo
Everton today enjoyed that infamous 'new manager bounce' by defeating Arsenal 1-0 at Goodison Park.
The much maligned Toffee's hierarchy finally dispensed with the services of Frank Lampard following the defeat against West Ham. They moved quickly to replace him with former Burnley boss Sean Dyche, who was also believed to be in the running for the Hammers job.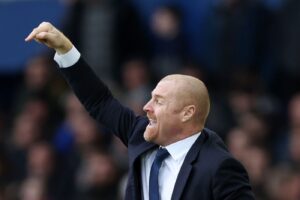 Everton acted first and the appointment has yielded instant dividends with an unlikely victory against Mikel Arteta's high flying Gunners. Former Dyche favourite James Tarkowski, scored on the 60th minute to move the fellow relegation strugglers level on points with West Ham.
West Ham are believed to have seriously considered appointing Dyche, but have decided to stick with David Moyes who will surely be desperate to prove it was the correct decision. A victory against Newcastle now looks increasingly important with fixtures against Chelsea and Tottenham to follow.
The Everton board decided to twist whilst the Hammers have chosen to stick. We're about to find out who was right.