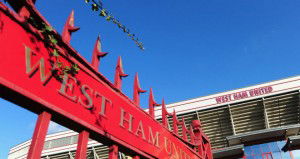 ExWHUemployee will need no introduction to those of you who regularly use Twitter. Ex has built-up a great reputation for bringing on the money inside information on all things West Ham United and today he joins ClaretandHugh. He will regularly be bringing top news and is another top signing for your top site. Welcome aboard Ex!
I am delighted to be writing my first guest column for Claret and Hugh and my first anywhere in what seems like ages.
Well the appointment of Bilic has came and gone and was a very long drawn out process. Talks with the new manager "unofficially" started in February when he was first identified as a potential candidate. Whilst these talks were obviously denied by all parties it is fair to say both sides  knew of the mutual interest. The club did have some doubts about him and had other well documented candidates that they were considering, Emery, Moyes, Biesla and Rafa being the obvious ones.
Had Real Madrid not made their move we may well be sitting here with a very different situation on our hands. It is believed that even during the interview process with Bilic he became unhappy with some of the questions he was asked but now has the full backing of the board. The club are fully aware that they cannot have another Sam situation so I expect there to be a strong effort by everybody involved to give unstinting support for their new manager.
The backroom staff are all awaiting work permits which is why there hasn't been any formal announcements yet! Once they are all received then Slaven will start to work out which "ex players" he will add to the staff. John Hartson I am reliably informed is the front runner for the attacking coach with Steve Potts also likely to play a role. Chris Woods, the ex England goalkeeper, has obviously already been appointed.
Those that have been following my tweets will know that we have a good idea of the targets and players that we are after. Those that have been following my tweets will know that we have a good idea of the targets and players that we are after. Payet, is a tricky situation, the offer has been made which has a large down payment plus bonuses to the club and him but he seems in very mixed minds whether he wants to move. The club believe that he can be convinced.
I would be very surprised if Carl Jenkinson doesn't return to us on loan. Sunderland fans were very quick on twitter to tell me he had joined them and I had no sources but then we'd expect that.We shall see if this is the case when he returns from England under 21 duty.
We are also strongly after Alex Song for what appears to be a knocked down price. The problem is that there are a number of clubs that are after him as he is classified as "home grown" and clubs now need to fill a quota. Once more the club remain confident that he can be tied down to a deal. There are other players on the target list which I have tweeted about but none are  close at this time.
I was quick to dismiss reports on social media that Stuart Downing was on his way to Middlesborough or Sunderland. There is no intention from the club to sell a player  they believe can recapture the form he showed before Christmas. There are not likely to be many player departures but should acceptable offers come in for Jarvis, Maiga and Nolan these would be entertained.
O I like the new home kit and the away kit is equally as nice. It is the classic light blue strip with claret hoops! This should be introduced in time for our first European game for which I cant wait. It is brilliant that the season is starting so early for us and a chance for our young prospects to show their worth in the first few games.
I expect there to be a youthful side put out with some of the more experienced players who need games involved. Expect to see those who need a settling-in period or are returning from injury. I also reckon  (although I do not know at this stage) that Randolph, Tomkins, O'Brien, Hendrie, Jarvis, Nolan, Almalfitano and Sakho will be some of the more experienced players who will feature.
Keep following Claret and Hugh or my twitter feed for regular updates on the club.