ClaretandHugh is to bring news from across the game as the global health scare continues to cripple normal life. We are essentially a Hammers site and always will be but in unprecedented circumstances such as these it's important that we keep up to date with absolutely everything that's happening in our game. Here Football Association chief executive Mark Bullingham makes it clear that everyone wants to see this season finished and it follows Karren Brady's view that the campaign  would probably be nulled and voided. In such a fast moving scenario it's impossible to make predictions but Bullingham probably speaks for all lovers of the game who simply want to see the campaign come to it's natural conclusion. We can only hope his and our hopes are fulfilled. The alternative could be messy legal suits being laid on one of the worst health scares ever to hit the world.
Football Association chief executive Mark Bullingham says "everyone's priority is to finish this season", following the unprecedented postponement of this summer's European Championships.
Wembley will continue to host seven games next summer, including the semi-finals and final, but the FA acknowledges that public health must always remain the top priority.
Bullingham has also confirmed the FA are in talks with the government over financial difficulties faced by clubs as a result of mass postponements.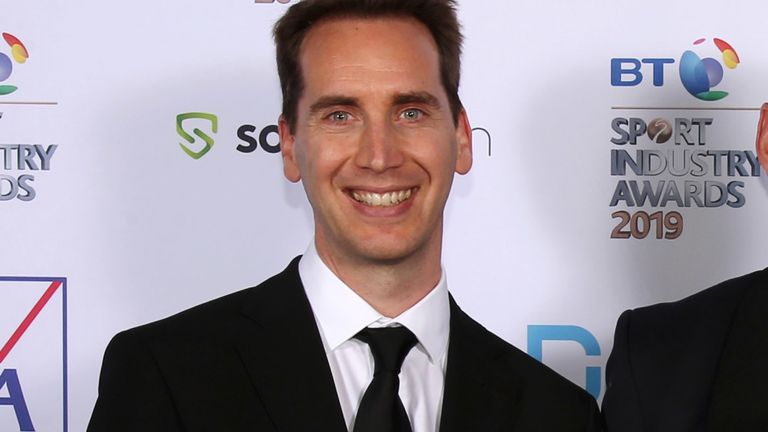 "Everyone's priority is to finish this season," Bullingham told Sky Sports News, in an interview from his home.
"That's one of the main reasons for delaying the Euros, to allow a window that, if the virus gets under control, there will be a window to potentially finish the season. At the moment, we don't know what's going to happen. We're planning every eventuality, so that we can react. The most important thing at the moment is people's health.
"We're covering every eventuality. At the moment we've got a number of contingency plans and we will continue to adapt as and when we get more information.
"Clearly there are different scenarios, if you try and finish the season before the end of June and after it. At this moment in time…there are so many variables, we're building up a contingency for every different eventuality.
"Some are more complicated than others but the number one priority at the moment is the health of the nation, and football will play its part in that."
Bullingham has asked for the game to "come together" as it supports clubs facing financial hardship following an unprecedented suspension of all fixtures.
"We are aware that there are many clubs impacted throughout the EFL, National League and grassroots," said Bullingham.
"We are continuing to speak to the government about that and the whole football family, we should all come together. In terms of specific details, I can't go any further at this point."
When asked if the FA could bail out some clubs, Bullingham replied: "I can't say that, at this moment in time, no."