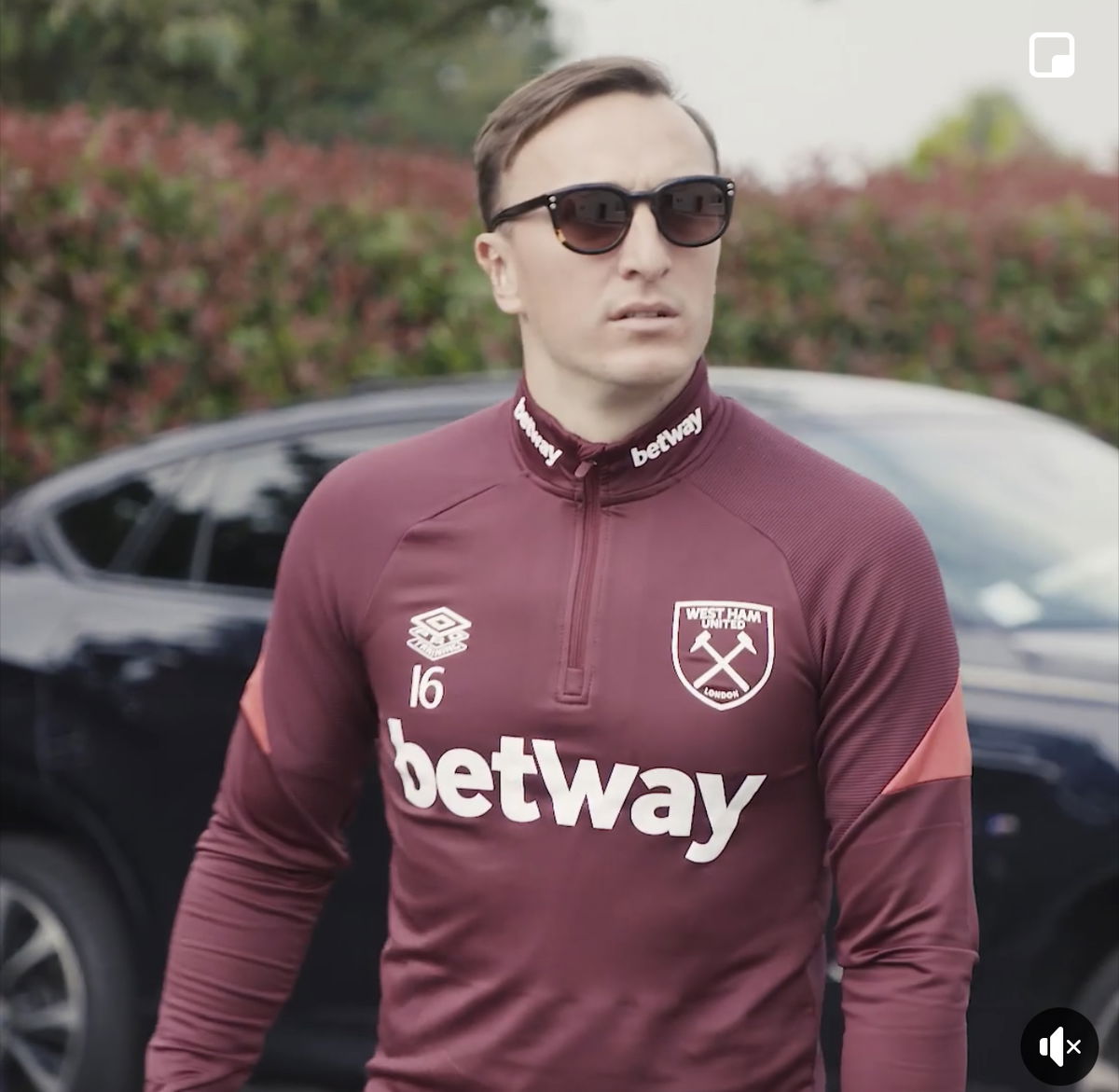 David Moyes will not be doing Mark Noble any emotional favours when the team take on Brighton this weekend.
Mark needs just one appearance at some stage of his last ever game to wrack up, 550 appearances for the club.
But at the end of a week when he was given a very special send off by the Hammers fans  before finding the academy had been  named after him, the manager has made it clear that he intends to remain entirely professional about a final appearance or otherwise.
Brighton boss Graham  Potter has congratulated Mark on an brilliant career but Moyes is not a man to hand out special favours whatever he may feel about a player.
He has spoken of how tough the game is going to be and admits he's a big admirer of what Graham Potter has done at Brighton.
And therefore he's determined to remain emotion free – as Nobes himself would want – and only give him that appearance if he GENUINELY believes its the right thing to do,
He told the pre-match presser: "He's played well enough to be in the team and he's played well enough to be involved. If the right opportunity comes along, and I think it's right for him, then yes. 
"I'll only do what I think is right to get the best result though. But obviously it'll be a big day for him as well."
However, I don't believe there's any of us who doesn't believe he will see some action!