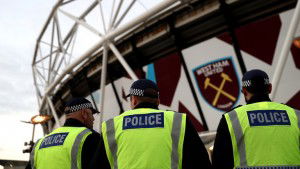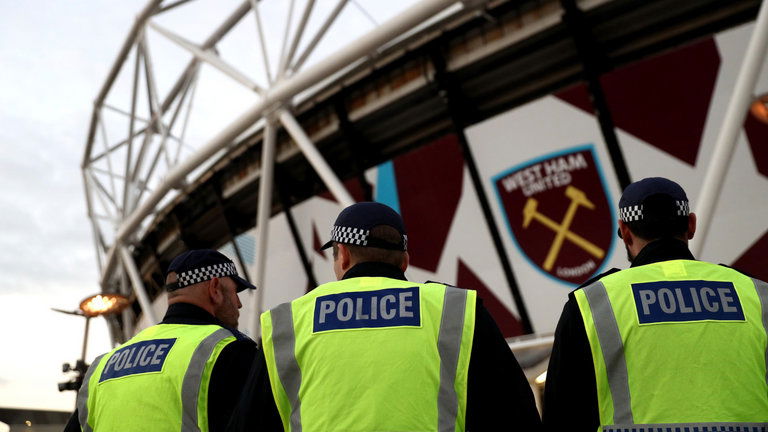 Met police have confirmed there were five arrests on Monday night during the West Ham v Huddersfield match. Despite the game being mostly trouble free three West Ham fans were arrested and two Huddersfield fans were nicked.
Four of the arrests (Two West Ham and two Huddersfield) were arrested for affray in the same incident away from the London Stadium. The incident has been described as a minor skirmish between the opposing fans.  The fifth arrest was a West Ham supporter arrested for an alleged assault on a London Stadium steward although the police inquiries are said to be ongoing and the club say they await the police report.
Operators London Stadium 185 said there were no major incidents within the stadium for the first home game of the season. The club has confirmed that no West Ham season ticket holders were arrested on Monday night.
Feedback of the new search procedure on the bridges was universally well received by supporters and has been heralded as a great success in terms of both reducing queuing time but also a good anti terrorism measure in making supporters feel safe.