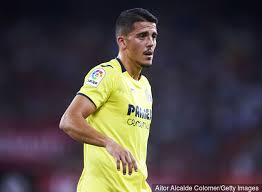 There can't be many fans who are finding it easy waiting for the new season following the arrival of Pablo Fornals along with the possibility of Maxi Gomez arriving.
This is the sort of thing to expect when clubs invest millions in a top management team and there is no doubt that Manuel Pellegrini and Mario Husillos were the key signings to all that is now happening at the club.
Together they are reported to be earning around £10 million and with that sort of money invested a change for the better is an automatic expectation.
Their knowledge of Fornals having mentored him as a kid at Villareal was critical in landing the player – Gomez will test them further but whatever the outcome the young midfielder is delighted to have joined us.
He has speaking to www.whufc.com about his feelings as he prepares for his first Premier League season and they are a reflection of how most of us must be feeling as we look forward to new season.
He said: ""I knew about the fans, and about the stadium, which is beautiful. The fans fill every weekend a stadium that can fit 60,000 people and I think it is important to play with the support of your fans at home.
"They fill it every weekend, and that is something admirable especially with the passion with which football is lived [at West Ham].
"Every match for me is going to be new, every team is going to be different. I've never played against any team [in England] so for that reason I'm really motivated and with the ambition to win as most matches as possible."
"I have worked more with Mario, I know him from when I was in Malaga. With Manuel I saw him and admired him on TV.
"Obviously, of course Manuel was a big influence because in the end he is one of the best coaches in the world and who doesn't like to work with people like that?"