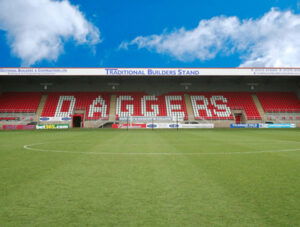 It's going to be three months at least before the season re-starts by the look of things which could present an interesting new dilemma for the games authorities.
For that's the normal length of time players are off between seasons with each new campaign preceded by friendly matches.
Every player in every squad will be nowhere near match fitness so are we going to see two or three matches planned into the new format to ensure that we get the best from each of them.
Or will it be straight from isolation to Premier League immersion – I hope not!
Because apart from wanting them at their fittest, assuming – and it's a big one I know – that the matches can be played before fans, there's a great opportunity to help the grass roots fans.
The Hammers could head for the likes of Dagenham and Redbridge to ensure that some precious funds find their way into the struggling National League club who will be facing bleaker and bleaker times.
The same is true across the country so let's hope for both reasons there's no rush to 'business as usual.' Every player needs to be fully fit and every club at the bottom of the pyramid will be looking for help.