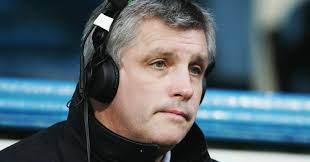 Tony Gale appears to have changed his tune a little from the recent statement that the London Stadium  is a tinterbox.
The former Hammer is acting as a pundit on one of the various streams covering the match this afternoon against Stoke.
And after stating the self evident that " the Hammers have had a difficult start to the season " he declared that he bellieve " they will soon get  going and improve things."
He said: "It's been difficult for them and the stadium takes some getting used to but it's a great place and I am sure the  they will pick things up."
The two teams have now emerged from the tunnel and are emerging a minute's silence with David Gold carrying a wreath to remember those who lost their lives.