Quick Match verdict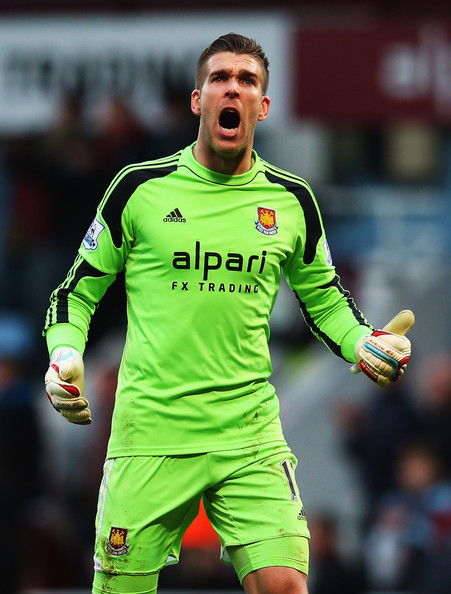 Adrian gifted Stoke a share of the spoils they were never going to gain any other way.
The goalkeeper – who had become totally unsettled with the arrival of big Peter Crouch  – came charging from his goal missed out and the ball was lifted over him to Krkic who had the simplest job converting on 75 minutes.
That had come after an Antonio header from a neat ball in had deflected off Whelan in th 65th to give us a lead we probably didn't really deserve.
We had looked slow and laborious although neither goalkeeper had a serious  shot to deal with in a first half which was about as boring as footall ever gets.
We improved in the second half although never to the point where we were truly convincing and although the point lifts us one place in the League Slaven Bilic can surely take little from this dour and dull affair.
Mark Noble was booked in the second half and will now miss the Spurs match, Andrew Ayew showed little and Ashley Fletcher came on for him to show some nice touches.
At least things stayed quiet on the terraces although it's not entirey clear whether that was because most had fallen asleep.
There was little confidence or convicton in this performance and the issue still remains the lack of a striker so we can only hope that all the Bilic and Gold predictions are right and that Carroll will return for Spurs and that Sakho is very close.
This was no more than a three out of ten performance!