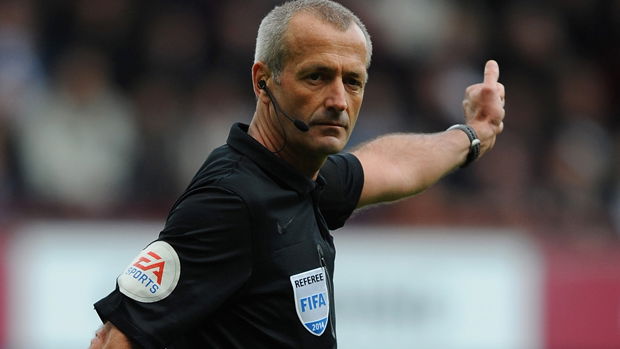 David Gold is still angry with Aaron Cresswell's sending off nearly 48 hours on from the incident
And he makes a very good case for the anomoly – some would call it stupidity – within the existing rules.
Everybody across the land who saw the events leading to the red card have roundly condemned referee Martin Atkinson (above) but the only way the red card could be rescinded is for the official to admit he made a mistake ….it's not going to happen is it?
But Gold who has been a regular advocate of technology in such critical circumstances as red cards has made another powerful point in the argument.
Over two tweets he said: "A ref makes one mistake and gives a straight red it can be challenged. A ref makes TWO mistakes and gives a red you can't challenge. dg
"There isn't a single person in football that believes that Aaron Cresswell should have received a red after two wrong yellows. #nonsense dg