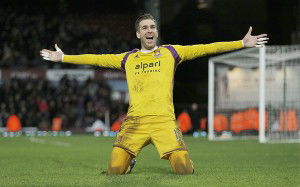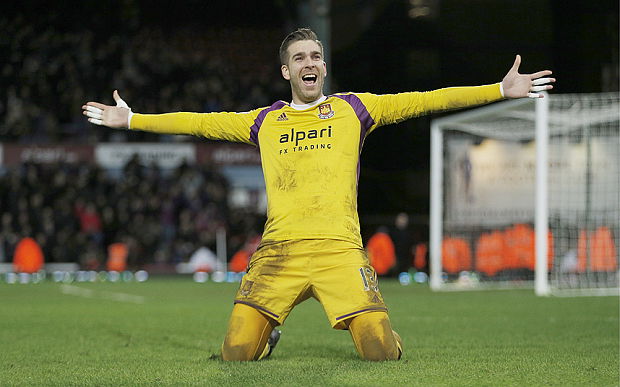 I heard it suggested on here that Adrian had staked a big claim for the Hammer of the Year award!
No reflection on the great man but I really hope that  turns out not to be the case as it will tell you a great deal more about our season than we want to know.
He's had a great season – is everybody's favourite Hammers  – and saved us on seen yesterday.
Yesterday he was seen in all his glory when flying to his left to save David Nugent's penalty attempt and then there was the shoot-out winner!
But just as it tells you that your team has been very much on the back foot when the keeper is man of the match,  for him to become Player of the Year wouldn't say much for the efforts of the team to become an attacking force.
So please not Adrian! However, having given him plenty of stick for many of his signings a vote of thanks to the manager for unearthing the guy.
My mind for Hammer of the Year was made up weeks ago and it goes to a man who has shown more passion and desire for the club in his first season than many before him.
Diafra Sakho's goals, the way he conducted himself during the African Nations cup nonsense and his clear love of the club makes him an outright winner in my book.
Aaron Cresswell is a worthy runner-up thus proving the point that you don't need to spend millions and millions to find great players even in 2015.