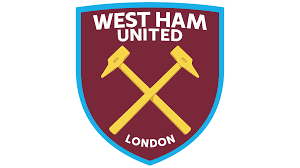 West Ham will have a big eye on Arsenal and Everton this afternoon as the teams immediately above them take on Watford and Bournemouth away from home respectively.
The Irons are currently sitting in ninth place after yesterday's results but know whatever happens to their two rivals today a win at Villa tomorrow evening Monday will lift them as high as  fifth place.
A defeat for either or both – assuming three points at Villa Park – would even see us in the top four, ahead of such as Chelsea, Leicester City Manchester United and Spurs.
The start to our season could hardly have been more different to last year and although it will obviously be tough, the Villa game is there to be won with the squad in outstanding form at the moment.
And it may even be considered a boost that Norwich – whom we so comfortably beat last time out – yesterday scored a shock win over Manchester City at Carrow Road.
Exciting days and possibly nose bleed time is at hand.