ClaretandHugh's top blogger Allen Cummings has arrived at his number one after charting his top tento wear the claret and blue over the last few days. It couldn't really be anyone else could it?  
No.1 BOBBY MOORE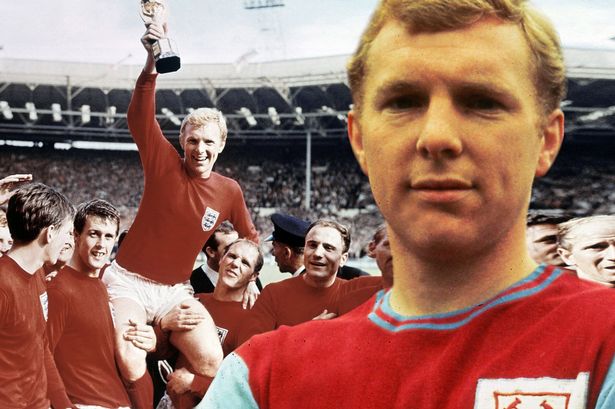 It requires no words of explanation from me why Bobby Moore is No.1 in my list of Top Ten West Ham players from my time as a Hammer. The man was simply a football God, the finest defender our club and English football had ever seen.
The accolades for Moore as a player and a person are never ending. They broke the mould when they made Bob. He had an aura about him on the football field that gave the impression you were witnessing football royalty.
Totally unflappable, no matter what situation he found himself in, he exuded complete calm even when there may have been total panic all around him. His reading of the game was legendary – his distribution of the ball impeccable – his tackling faultless.
Moore led West Ham through the glory days of the sixties. He was our football club's greatest ever ambassador, both home and abroad. Everyone in the world knew who Bobby Moore was – everyone in the world knew who West Ham United were – and that was because of Bobby Moore!
Mooro personified style and grace on a football field whenever he played. Never better illustrated than when on that glorious July day in 1966, he led his country to World Cup victory.
A golden day in a golden era for the golden boy of West Ham United football. That I actually got to see Bobby Moore play in claret and blue is something for which I will be eternally grateful.