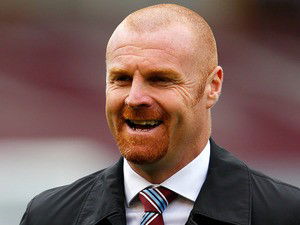 By Hughie Southon
West Ham are for the Hammers beat Wolves to save them from sacking David Moyes!
The club continue to worry that they are in a situation – with so few reasonable candidates about – where sacking him would be jumping from the frying pan and into the fire.
However, defeat at Wolves would put the board under intense pressure to make a change and although Sean Dyche is one of those on the shortlist he is not seen as the perfect replacement.
In reality a short term contract until the summer with a clause for renewal may not be the worst idea as Dyche's Turf Moore record stands close inspection.
He was appointed manager in October 2012 and his first full season in charge, guided Burnley back to the Premier League in 2013–14 on a tight budget and with a small squad.
The team went down after one season but won the Championship title on their return in 2015–16, when they equalled their 2013–14 club record of 93 points, and ended the season with a run of 23 league games undefeated.
In  2017–18, the club qualified for the 2018–19 UEFA Europa League and a return to European football after 51 years, The team failed to reach the group stage before being relegated last season.
That's not a bad record and although we would all like to see a high flier at the London Stadium Dyche looks a possible in our present circumstances