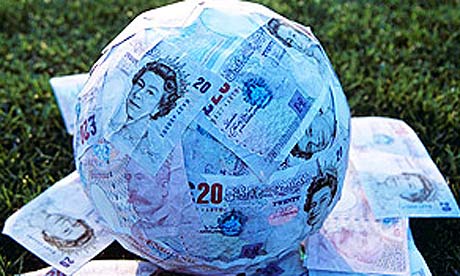 Football finance expert Swiss Ramble has  given his summary on West Ham's financial accounts released last week.
West Ham's 2019/20 financial results covered an "unprecedented" season when they finished 16th in the Premier League with their finances significantly impacted by COVID-19. David Moyes replaced Manuel Pellegrini as manager in December 2019. 
West Ham's loss before tax loss widened from £28m to £65m, as revenue dropped £51m (27%) from £191m to £140m, offset by profit on player sales rising £12m to £25m and expenses falling £2m. Loss after tax increased from £27m to £65m.
Impacted by COVID, the main driver of the Hammers revenue decrease was broadcasting income, which dropped £45m (35%) from £127m to £82m, though there were also falls in the match day revenue, down £5m (17%) to £23m, and commercial, down £2m (5%) to £34m.
The Hammers wage bill fell £8m (6%) to £127m, while other expenses were cut £1m (4%) to £33m. However, player amortisation increased £3m (4%) to £60m and net interest payable rose £1m to £5m, while there were £3.5m exceptional charges for Manuel Pellegrini's sacking.
As the club stated, "the financial effect of COVID has been significant for all Premier League clubs and West Ham was no exception". In fact, four clubs have already posted larger losses than West Ham's £65m, namely Everton £140m, Southampton £76m, Spurs £68m and Brighton £67m, while Aston Villa were £54m.
Excluding COVID,  West Ham's revenue would have been £42m higher, as £26m broadcasting deferred to 2020/21 and £16m lost (matchday £10m, TV £6m). Offset by £2m cost savings, giving a net £40m impact. However, would still have made a £25m loss, similar to the prior season.
The Hammers loss would have been even higher without £25m profit on player sales (including £2m player loans), significantly up from prior year £13m, mainly Arnautovic to Shanghai SIPG, Hernandez to Sevilla, Fernandes to Mainz, Obiang to Sassuolo and Perez to Alaves.
West Ham have now posted losses two years in a row, amounting to a combined £94m deficit, though they made profits in 4 of the previous 5 years. 2019/20 is the highest loss since £37m in 2008 (including £26m fine for rules breach for the transfers of Tevez and Mascherano).
Like many clubs, West Ham have become increasingly reliant on player sales, averaging £24m a season over the last 4 years. This season will benefit from the sale of Grady Diangana to West Bromwich Albion, though the transfer of Sebastian Haller to Ajax was at a loss.
The adverse impact of many exceptional items that have historically hit the West Ham accounts is largely a thing of the past, though 2019/20 included a £3.5m pay-off for Pellegrini. The 2017/18 accounts benefited from an £8.7m profit from the sale of the Boleyn Ground.
Part two of the Swiss Rambles financial analysis will be covered tomorrow.