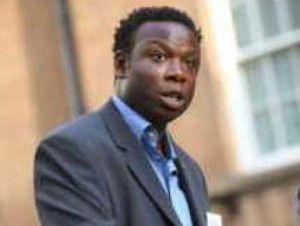 ClaretandHugh is proud to announce the arrival of Leroy Rosenior as our No 1 columnist for the 2014-15 season …and going forward!
Fearless Leroy was one of the bravest strikers ever to wear the claret and blue and between 1988-92 became a hero to the Upton Park Army.
He was one of the most whole-hearted players in our recent history who, before being hit with a crippling knee injury, scored 15 times in the 53 games he played for the club.
Leroy always tells it as it is!
There will be no mealy mouthed sucking-up to anything or anybody at the club and he promises to  give an absolutely honest opinion on the big  issues affecting West Ham United.
A ceaseless campaigner against racism in the game, he is one of the few black players to have gone on to become a manager.
He has often spoken about the racism he experienced as a player and a manager. He has said there is a glass ceiling holding back qualified black coaches from getting the top jobs. 
He has become one of the game's most widely respected pundits and on joining ClaretandHugh he said: "I am delighted to have been asked – I think it's a terrific resource for all Hammers.
"I'm an Iron and this is my personal first stop site for all the latest news.I hope I can add forthright, honest and balanced analysis and insight on all aspects of life at the Boleyn – a place which has such special memories for me."
Welcome aboard Lee – we're proud to have you with us.
In his first column Leroy tells why he believes Enner Valencia is a big gamble for the club. Check it out!