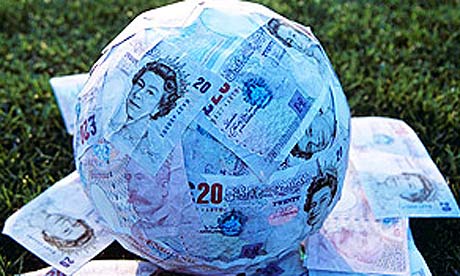 Football finance expert Swiss Ramble has given his summary on West Ham's financial accounts released last week.
West Ham's player amortisation, the annual charge to expense transfer fees over a player's contract, rose from £3m (4%) to £60m, which means this has nearly tripled in the last 5 years from £22m in 2015. It puts them mid-table in Premier League, still less than half of the big-spending clubs like Chelsea, Man City and Manchester United.
However, West Ham have been no slouches in the transfer market, making £108m player purchases in 2019/20, the same as the previous season. This was mainly in the form of Haller, Fornals, Bowen, Ajeti and Randolph. In addition, Soucek arrived on loan with the purchase completed in the 2020/21 season.
It is clear from the accounts that West Ham have really ramped up their transfer activity "to provide funds for the new manager in line with his requirements to enhance the squad." This contributed to gross spend rising to £411m in the last 5 years, compared to only £129m in the preceding 5-year period.
In the 5 years up to 2019, West Ham had the 7th highest net transfer spend in the Premier League with £209m, only below the Big Six and Everton though a fair way behind all of them. They were 8th highest in terms of gross spend, also below Leciester City.
West Ham gross debt up from £78m to £120m. Shareholder debt fell £1m to £54.5m after David Gold was repaid £1m, leaving £44m from Sullivan and Gold at 4% interest and £9.5m interest-free from J Albert Smith but external loans rose £42m to £66m (mainly Rights & Media Funding).
In August 2020 Rights & Media facility renewed at £55m and £20m overdraft agreed with Barclays, both expiring in July 2021. In addition, a new £120m 5-year loan provided by MSD Holdings in February 2021 to repay Season Ticket loans and cover cash shortfalls caused by the pandemic.
MSD Holdings Ltd is Michael Dell's investment firm, which has already provided loans to other football clubs like Burnley, Derby County, Southampton and Sunderland. Some of those loans are at a high 9% interest rate, but the Hammers rate has not been divulged.
Following the increase,  West Ham's debt of £120m is 8th largest in the Premier League, though miles below  Spurs £831m (stadium), Manchester United £526m (Glazer's leveraged buy-out) and Aston Villa £218m (stadium). Everton's £409m and Brighton's £306m debt is very largely in the form of "friendly" owner loans.
The Hammers interest payment fell from £6.8m to £3.6m, but was still 4th largest in the top flight in 2019/20, including £1m paid to Sullivan and Gold in August 2019. The owners are not paid a salary or dividend.
In light of the pandemic, Sullivan and Gold deferred their £1.8m interest in 2020, but they have earned around £18m interest on their loans to date, which is in sharp contrast to other owners, who often provide loans interest-free and convert debt to equity.
West Ham's player purchases have been partly funded by transfer debt, up from £87m to £111m, one of the highest in the Premier League. West Ham are owed £16m by other clubs, so the net transfer payable is £94m. The remaining Haller debt to Eintracht Frankfurt deferred to September 2022.
West Ham's operating cash flow was just £1m, but they then spent £35m (net) on player purchases, £2m on infrastructure, £4m tax and £1m repayment of David Gold loan. This was funded by a net £43m increase in external loans, resulting in £2m cash inflow.
Since 2010 majority of cash has come from West Ham operations £217m, supplemented by £84m financing from shareholders (£58m loans and £26m share capital) plus £29m from Boleyn Ground sale. Most (£257m) was spent on new players, £44m on interest payments and £29m on CAPEX.
West Ham's cash balance increased from £13m to £15m, but this was firmly in the bottom half of the table in the Premier League. However, since these accounts, the shareholders (mainly Sullivan and Gold) have invested £30m via a rights issue to support the club during the pandemic.
West Ham finances have been severely impacted by COVID, but they have taken steps to cover short-term requirements via the capital injection and new loan (albeit at a chunky interest rate). If they do manage to qualify for Europe, that would help improve the financial situation.