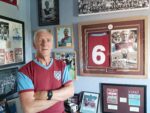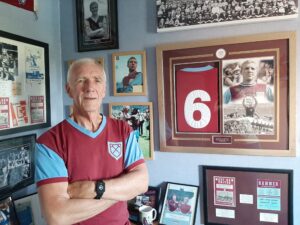 By CandH's top blogger Allen Cummings
Could Everton on Sunday, in an unlikely sort of way, be our most important game of the season so far in the Premier League?
The visit of the struggling Merseysiders signals the beginning of an uninterrupted run-in to the Premier League finish line. 30 games have been and gone – now there are just eight left to decide our final placing.
What happens between now and the final whistle on the 22nd May won't necessarily define our season – the little matter of the Europa Cup might do that.
But a strong finish in the league will serve to underline West Ham really are a growing force to be reckoned with in our domestic football. It will also set the perfect tone for the team and the fans ahead of the visit of Lyon.
With one victory over the Toffees already in the league, David Moyes' team will be looking for their third 'double' of the season.
Everton have been woeful on their travels, collecting just five points on the road – a major factor to the precarious position they find themselves in. They've also shipped nine goals without reply on their two most recent trips to the capital.
But nothing should be taken for granted. The visitors will know from here on they're in a fight for their Premiership survival – which makes them a dangerous opponent.
As all Hammers' fans know, when Frank Lampard comes visiting, as a player or a manager, it always adds a bit of edge to the game. Sunday will certainly be no different with Lampard struggling to save his team – and possibly even his own job.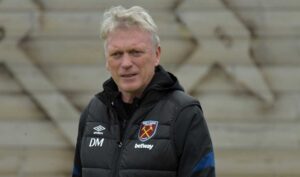 Everton have been big spenders in recent years – splashing out more than £300 million on transfers over the last four seasons – an example if it was needed that money alone doesn't always guarantee success.
They also have an expensive new stadium in the pipeline to fund. Relegation could be catastrophic. The stakes are clearly sky high.
After recent home victories over Wolverhampton Wanderers and Aston Villa, we will be looking to make it three home wins on the bounce in the league, not forgetting of course that magnificent victory over Sevilla.
Momentum is everything in football which means three points against Everton would put us in the perfect place to face Lyon next Thursday.
Managers never really know for sure what they will get from their players after an international break, with travel fatigue and the odd knock here and there always likely to be a factor. But the manager will be hoping his players are in the right frame of mind and physical shape for what is the start of an incredibly important week for the team and the club.
Three points on Sunday will keep our league campaign rolling along and continue to put pressure on those clubs around us. Anyone who might think West Ham may have one eye on Europe will be sadly mistaken. David Moyes will want to prove the visit of Everton will be an inspiration – not a distraction.