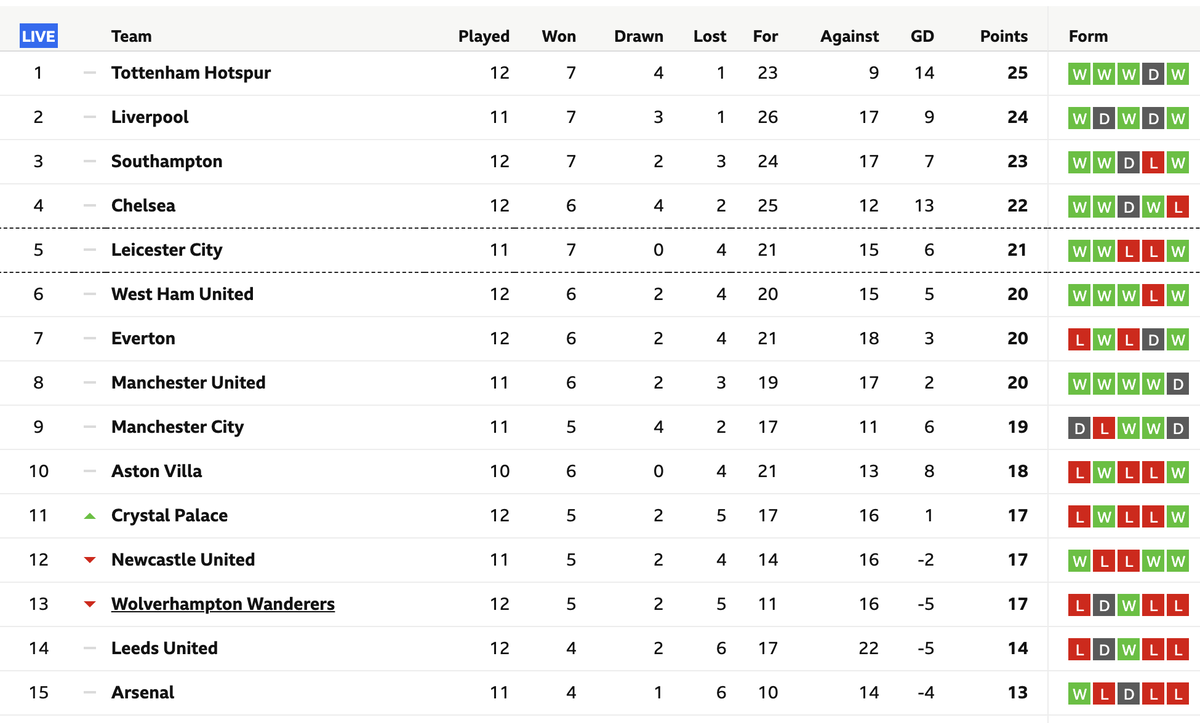 West Ham dropped down to sixth place in the Premier League table after Southampton 3-0 Sunday afternoon win over Sheffield United which puts them a surprising third in the top flight.
Wolves lost to Aston Villa yesterday to keep them on 17 points, three points behind the Hammers while Villa jumped up to tenth on 18 points after their win.
The Manchester derby ended in a goalless draw yesterday leaving both Manchester clubs below West Ham in 8th and 9th places.
Everton overcame Chelsea to tie with the Hammers on 20 points but their inferior goals difference of plus three keeps them in seventh position in the Premier League table.
The Hammers will remain top six after the weekend before they play a London derby against Crystal Palace on Wednesday evening.
West Ham could, in theory, go as high as third mid-week if they win by two goals and hope that Southampton, Chelsea and Leciester City all lose.