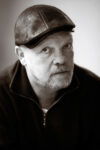 by Simon Leyland
Nothing chznges at West Ham up front!
Our lack of goals from prolific strikers is hardly a new phenomenon
We have always seem to have had a revolving door for strikers in the GSB era. Each one arrives with high expectations but leave as also rans.
From potentially exciting prospects from South America, players joining on loan, and in a few cases battle hardened Premier League-proven strikers, all eventually turn out   to be flops.
So join me if you will as we cast a rheumy eye over a rogues gallery of some of the worst forwards to play in claret and blue since in the start of the GSB age.
Wellington Paulista
Arriving in 2013 on a six month loan deal from Cruzeiro, the Brazilian was being touted as the new Carlos Tevez
He was quoted as saying "I think I can do my best here and I am coming to England to prove to everyone that I am one of the best strikers in Brazil and to get better and better."
Oh dear, how wrong could he be. After being a named substitute for only two of West Ham's games, he was eventually released and did not even set foot upon the pitch.
The now 39-year-old is still playing but rattling around the lower leagues of Brazil
Sean Maguire
His stint for the Hammers never really recovered from his previous clubs chairman`s comment that "Seany was not dissimilar to Lionel Messi"
Arriving from Waterford on a two year contract he was destined never to kick a ball in claret and blue. Although he was an unused substitute during the infamous 5-0 FA cup thrashing by Nottingham Forest.
He was released and the new Messi ended up at Preston North End where he scored a not particularly earth shattering 22 goals in 160 games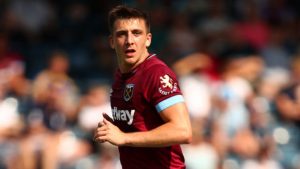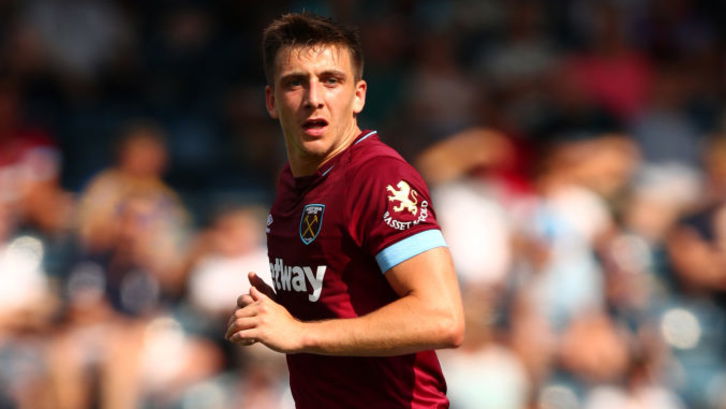 Jordan Hugill
David Moyes` second signing proved to be an expensive flop (no change there then). Signed for £10 million from Preston on the basis of the magnificent total of 10 goals in all competitions for Preston North End.
He spent three seasons at the club, starting in 2017 where he spent a whole 22 minutes on the pitch over three appearances. He was then shipped out on loans to Middlesbrough and QPR, before eventually ending up at Cardiff.
Marouane Chamakh
What is it with West Ham taking on proven flops from our Premiership rivals?
Step forward Marouane Chamakh.
The Bordeaux man failed to live up to his billing with the Gooners and they off loaded him on to us on loan for the 2012/2013 season.
The Moroccan featured in only three games for West Ham and surprise, surprise didn't score a goal.
He then was released and ended up playing for Cardiff City, before finally hanging up his boots.
Mido
Over- paid? Over-hyped…. no problem, West Ham will have you.
For some reason Mido has become something of a Premier League cult legend – but as usual not with us. The Egyptian international had played for Tottenham, Middlesbrough and Wigan before joining up with us on loan from Boro in 2010.
He made his debut for West Ham on 6 February in 2–1 away defeat against Burnley In nine appearances for West Ham he failed to score and took one of the worst penalties ever in a 2–2 away draw against Everton In June 2010, It did not come as a massive shock when West Ham decided not to offer him a new contract.
John Carew
Having a decent season in claret and blue with Aston Villa. West Ham thought that he would be able to replicate his scoring feats for us whilst we were in the Championship.
Signed as free agent in 2011, the Norwegian striker could only muster two goals in 21 appearances in all competitions, before being released. He eventually ended up doing time for tax evasion
Simone Zaza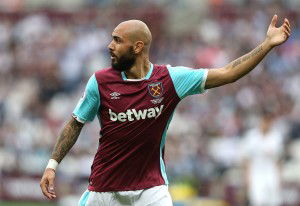 Simone Zaza will go down as one of the worst ever to ever lead the line for the Hammers  He arrived to with a level of such expectation after being loaned from the Italian giants Juventus for a €5 million loan fee, with a €20 million permanent obligation to buy after a certain number of Premier League appearances, plus €3 million in bonuses
Needless to say that he did not qualify for any "Brucey Bonuses" as he failed to score in any of the 11 games he played for us.
He now plays for Torino, where he is still goal shy with no goals in ten appearances
Benni McCarthy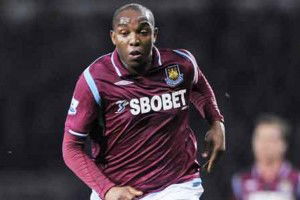 The best (or worst) depending how you look at such things.
The name Benni McCarthy instantly induces facial tics for the West Ham faithful.
Hands down, the worst-ever striker to join the Hammers during the GSB era is the South African forward.
After completing a £2.5m move from Blackburn Rovers, he as Gold and Sullivans first signing. On the face of it, a potentially great signing as he performed well for Blackburn and had scored a handy 37 goals in his time there.
It all ended in tears
Possibly due to the Venky sponsorship at Blackburn (purveyors of fried chicken) McCarthy turned up for training, spectacularly over weight whereupon he as fined £200,000.
Avram Grant famously said: "We need players with movement and the advantage of being quick"'
But at West Ham, failing to score in his14 appearances, he was eventually released in April 2011.
He also had a row with the Baroness, who hit back at his criticism, saying: "McCarthy was the striker we sacked because he was overweight and never scored for us.
"He now says women and football do not mix. However, women's football is improving quickly and off the field a growing number are excellent executives.
"My view is that football is lucky to have us. My other view is that McCarthy should stick with his area of expertise, which according to many is… eating."