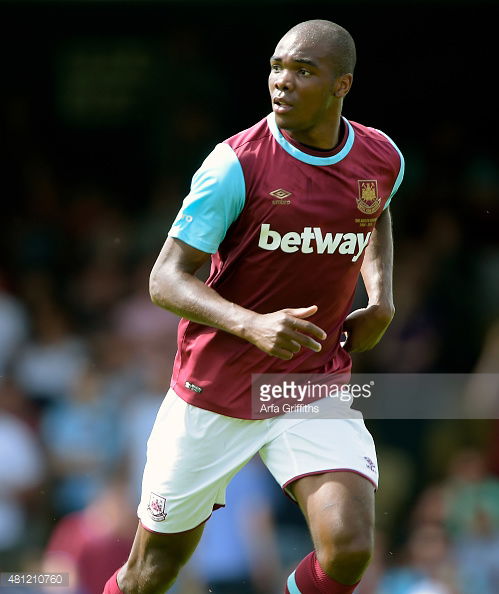 Angelo Ogbonna made his Hammers comeback against Newcastle in what he described as a "fantastic" match at Newcastle.
The concession of two goals in a first half where largely the Hammers had been in charge was of course majorly disappointing.
And that two of our best performers this season were involved in errors that led us to our fist defeat in four games was massively disappointing.
And to go down to ten men before fighting back during a secon half when at one time it looked as if we might win even more so.
Nonetheless Oggy was pleased with his return and saw out the 90 minutes despite admitting that had not originally been the plan.
"It was a fantastic game, to be fair," he told West Ham TV. "Most of the time we were better than them, even in the first half, but then we conceded two goals.
"But in the second half the reaction of the team was fantastic and the effort was fantastic with one man down and we equalised. In the end we lost, but I think the effort was there and it was really amazing.
"We need to keep going and keep pushing and in the end we will see what we can achieve."
"Daws and Fabianski have been fantastic all season and in football these things happen," he observed. "The most important thing was the reaction, which was very good.
"In the second half we dominated and that is the effort of this squad. Everyone is involved and we keep going. The fitness was incredible to be fair. I didn't think I would finish the game, but at the end I didn't have any chance to stop, but it's OK.
"It wasn't the plan to play 90, I think, but I finished the game without any kind of reaction and the guys helped me a lot, so it's good to be back."
It will be good to have him available for the game against Chelsea game which – with them having a game in hand on us and  being just a point behind us – has a serious "must win " look about it if we are to make that coveted top four spot.