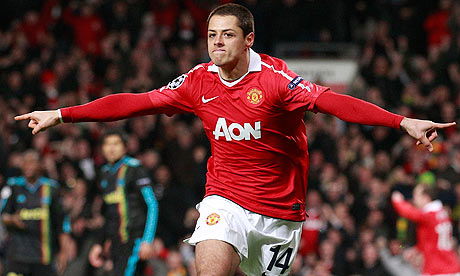 Summer transfer meltdown among some West Ham fans probably  started somewhere around June 2 or 3 and has become progressively more paranoic as day followed day without a signing – notably a striker – in sight.
With Andy Carroll and Diafra Sakho often on sick leave, there were plenty of reasons for complaint and that, not unreasonably, extended into the summer.
The desperately poor performances can be put down to that and the disappearance of Dimitri Payet whose absence – after staging his extraordinary one man strike – made sure this was a season to forget.
Things may be about to calm down with everything we at CandH are hearing suggesting that Slaven Bilic's and the fans' No. One choice Javier Hernandez is getting closer and closer to joining us.
To remind ourselves of the urgency of this situation let's recall that Carroll made 22 appearances for seven goals – Sakho managed just one goal from three excursions which meant that Michail Antonio – once played as a future right back (!) – moved up front to chip in with nine goals before himself being injured.
Thus, the Hammers went into the summer window "desperate" for strikers – a situation which hardly helped their case when the first steps were made on potential targets -Hernandez would be the perfect answer after we missed out on him when he left United..
Having missed out  via external factors with Olivier Giroud  Anthony Modeste – at 29 – being priced at £40 million; and Man City's Kelechi Inheacho joining Leicester City after Bilic gave the deal a thumbs down the screams of discontent were easy to understand.
As the squad left for pre-season training back in July there had still only been one new arrival – Pablo Zabaleta as the answer to the club's long running right back problem which was responsible for several defeats last season.
Big signings are required but just as co chairman David Sullivan made a rod for his on back last summer by claiming publicly we want a 20 goals a season striker for £25 million, his partner in arms and fellow co chair David Gold may not have helped the cause this season.
He went on a national radio show declaring that "we are desperate for strikers" which will presumably have hiked the price up by 20 per cent minimum.
It's really not the wisest move of all time particularly as the world and his wife know the precarious states of health enjoyed by Carroll and Sakho.
However – despite the constant cries from the fans " to show us the money in the market," – that's not the issue because with so few genuinely quality strikers around the best want Champions league football. This is a scenario way out of the Hammers range, which is illustrated by the very long odds you'd get on this market for next season.
It's why though the arrival of Hernandez would be an extraordinary coup and turn around all the misery the fans have been feeling since the season ended.
If you do fancy a flutter on this outside bet, you should take a look at the best free bet sites and put your money where your thoughts are for the season ahead.
After making their ambitions so clear publicly, the West Ham board can expect some real stick should they not deliver this season after a dreadful time in the market last year which ended with the flop of the season – Simone Zaza – appearing from Juventus.
Last night's match against the kids of Sturm Graz again showed via a 0-0 draw how massive  an issue this has become.
Having said all that, were Carroll and Sakho, supported by Antonio to enjoy an injury free- season that's a pairing as good as any in the Premier League and it would almost certainly shoot the under-performing east enders from last year into the top eight – MINIMUM