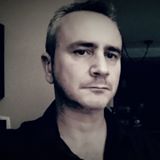 Top ClaretandHugh blogger Scott Alsweiller is back with a piece to stir the emotions of all Hammers. He casts his eye back to 1896 and the words of our founder Arnold Hills before making it clear how the boys of 2016 have resurrected the spirit of the man to whom we owe it all.
"…keep on the ball, play an unselfish game, pay heed to your captain, and whatever the fortunes of the first half of the game, never despair of winning, and never give up doing your very best to the last minute of the match. That is the way to play football, and better still, that is the way to make yourselves men."
–Arnold Hills, in a letter to his Thames Ironworks F.C. players, 1896.
There's a philosophy that stands as true today as it did when our founder said it 120 years ago.  It's also a philosophy that is obviously very dear to the heart of one Slaven Bilic, and the hearts of Hammers around the world. Are you looking for the West Ham Way? There it is at conception.
It's also a philosophy our current squad appear to have taken as their own. Nobody will deny that we looked truly abysmal for the first half of the Bournemouth game, only to come back energised and sharp as knives for the second half. Never despair of winning, indeed. We looked unlucky not to have completed the double over Manchester City last weekend. And now we get to face Liverpool in the F.A. Cup.
We've already beaten them, soundly, twice this season. There is no reason to think that we can't carry on that form and earn our spot in the next round. Klopp looks to be bringing in a younger side, but make no mistake, those 'kids' can prove utterly deadly if we underestimate them.
Having said that, we should win this one. With Byram Cup-tied, and Jenkinson injured (and the less said about his season the better at this point), we'll see the return of Tomkins (who joined the Academy at age 7 and remains with us to this day) to the fullback role he has worked very hard at this season. Valencia is now oozing confidence and capability. We may not even have seen him at his best yet – I suspect there is more to come as he continues to grow in assurance. While we don't have our 'Jewel' back with us yet, we do have his deadly midfield partner back at full strength – and of course, for most of us, he's a man for whom there aren't superlatives enough.
Could we blow it? Of course we could. We've proven that already this season. Some will say that's part of the West Ham Way. Traditionally, that's correct. But let's change it up this time around. Let's make it a triple defeat and really rub it in. Get out there – and Come on you Irons!