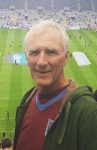 By CandH's top blogger Allen Cummings
It's beginning to look as if the FA Cup could well have an indirect effect on the final outcome of this season's relegation from the Premier League – with the two competitions reaching their climax at the same time.
West Ham were scheduled to play Manchester United at Old Trafford on Saturday 18th July whilst on the same day our final game opponents Aston Villa were due to face Arsenal at Villa Park.
Bizarrely Watford were also due to play Manchester City at the Etihad on that day. With Manchester United, Arsenal and City now all involved in FA Cup semi-finals at Wembley on the weekend of 18th/19th July – those three league fixtures look likely to be moved to accommodate the cup competition.
With clearly no room to 'advance' the games in an already packed fixture list, they will obviously have to be moved back. And therein lies the issue.
Last weekend Villa manager Dean Smith criticised the lack of recovery time for his side as a result of the hectic fixture schedule, leading to injuries to vital players – a concern no doubt echoed by David Moyes and Watford's Nigel Pearson.
So the last thing all three managers would have wanted was a shortening of the eight days they were expecting to prepare their teams for what could be defining games and results on that last big day.
With West Ham, Villa, Watford and Bournemouth all still fighting for their lives, that final Sunday could be the make-or-break moment for all four clubs.
Only Bournemouth's  Eddie Howe will get the maximum preparation time for his side. An advantage which could prove vital for him – but costly for any of the other three clubs involved.